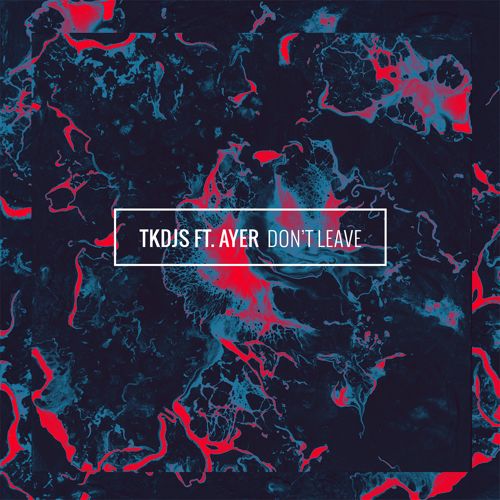 A couple months ago, the New York trio TKDJS flew out of the starting gate with their attention grabbing future house tune "Sellout". Keeping with the free download spirit, the guys have collaborated with Brooklyn based vocalist AYER for their fresh new track "Don't Leave", another upbeat, groovy, and funky piece. The surprising part is that the guys wrote the song over the course of two days! Here's what TKDJS have to say about their future:
"We're still in the early stages of this journey we're calling TKDJS, and while we've written a bunch of unreleased music, there's still SO much we want to do. It's not all bangers and looped beats…we've always wanted to make music that is lasting…that has feeling…that tells stories, and is written as a song, first and foremost. This is the first record down that road for us, and we're really proud of it.
We teamed up with the incredibly creative, talented and just all around chill-dude AYER and wrote this song with him over two sessions. Once in the lab and once in our hometown studio in Brooklyn. "Don't Leave" is a story about meeting someone new…at a party, at a club, wherever your scene might take you, hitting it off and wanting to spend more time with that person. Unfortunately that's not how it always ends up. If this has ever happened to you, you know what we mean.
Anyway, we think the track turned out pretty damn good. Give it a listen and hear for yourself."