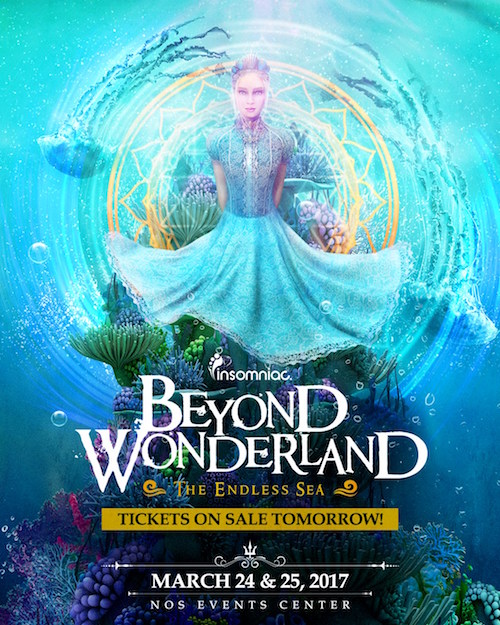 Tickets for Beyond Wonderland at the NOS Events Center in San Bernardino will go on sale tomorrow (Tuesday, January 10th) at noon PST. While the festival has been held at the San Manuel Amphitheater and Grounds the past few years, the 2017 edition will go back to where it all started in 2010.
The underwater/ocean themed event will be taking place on Friday, March 24th and Saturday, March 25th. From 4pm until 2am, stages like Queen's Domain, The Outer Realm, Cheshire Cove, The Aquarium, Upside-Down House, and Boombox Art Car will be hosting a variety of well known DJs as usual.
Two day general admission tickets will start at $149 plus fees. Two day VIP tickets will start at $249 plus fees.
Though no lineup has been released yet, by now you should know: it's Insomniac. Check out the Beyond Wonderland 2017 trailer below and get your tickets tomorrow at noon PST!
*See the Beyond Wonderland 2017 set times here or on the second photo below!*
Beyond Wonderland – Facebook / Twitter / Website
Beyond Wonderland 2017 Lineup: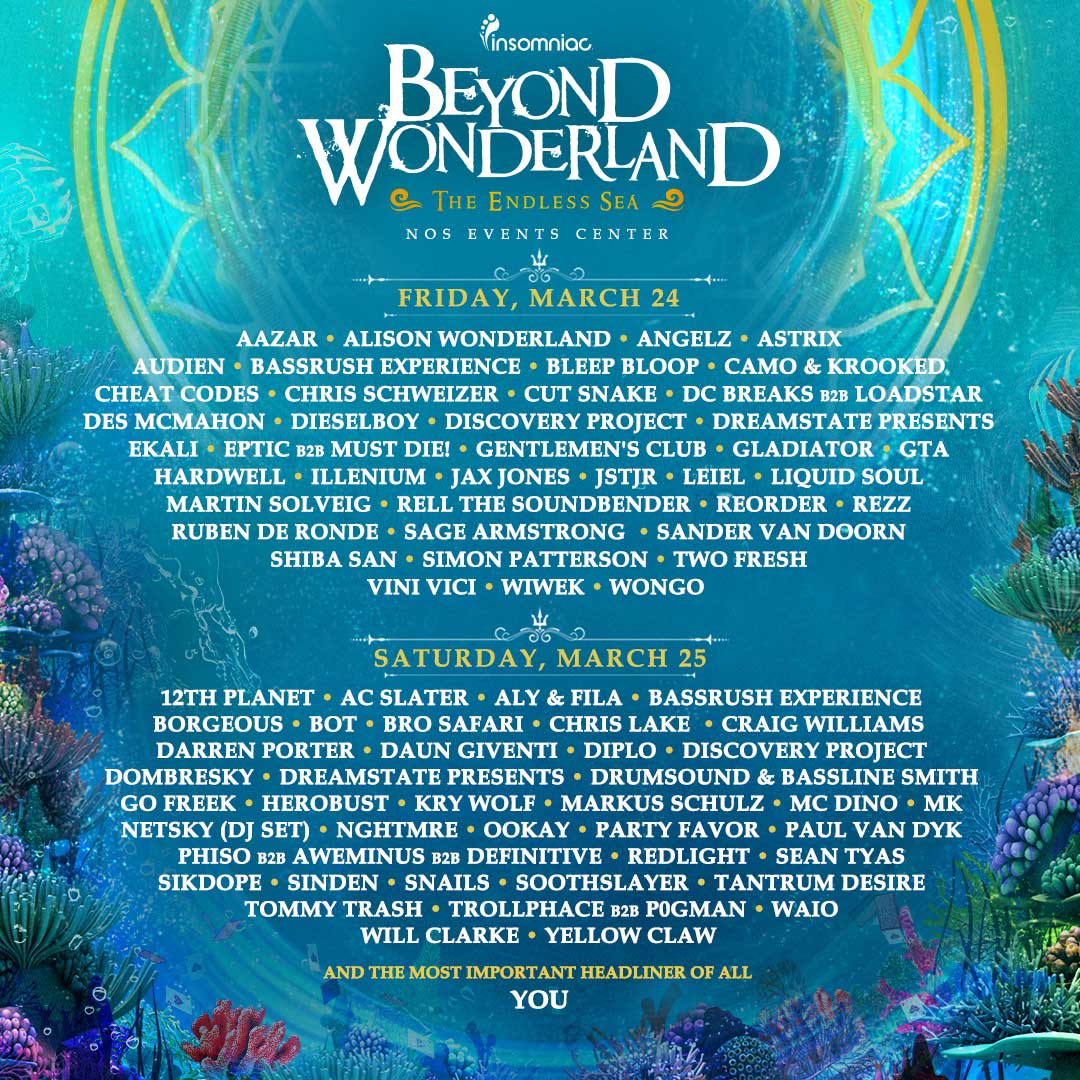 Beyond Wonderland 2017 Set Times: