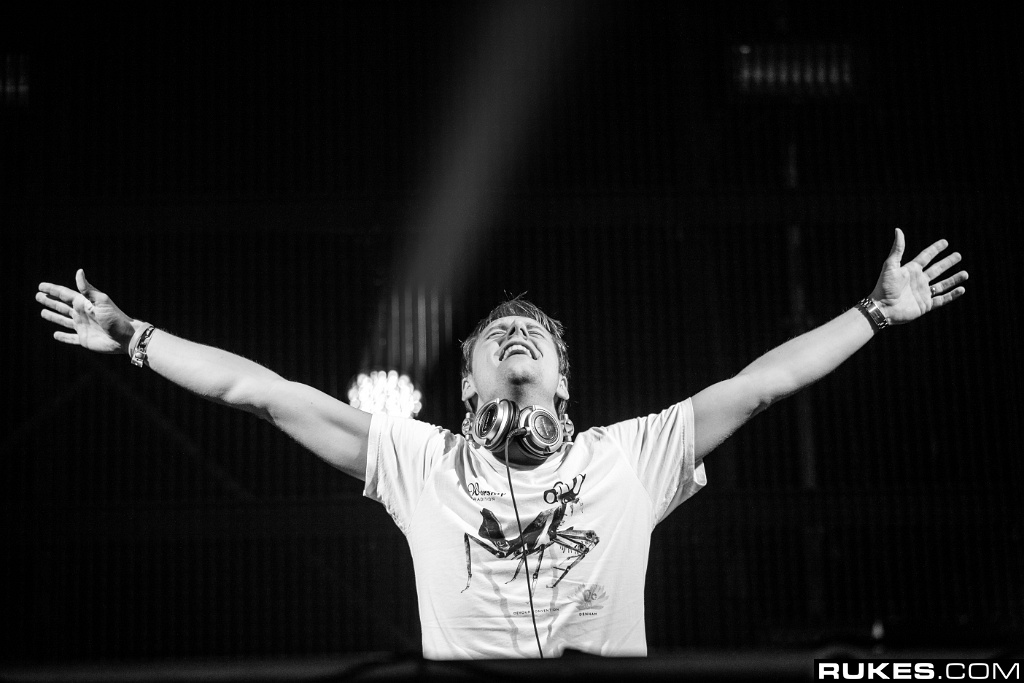 Beyond Wonderland, one of Insomniac's festivals, is in its third year of operation, and what a year it was. This year's event took place Saturday, March 17th. Featuring the likes of Armin Van Buuren, Steve Aoki, Hardwell, Dirty South, Magnetic Man, ATB, and many many more, there was definitely something for everyone. Although the rain and cold threatened to turn away attendees, many still showed up to support their favorite artists and perhaps even find new ones.
Here is DR Macro's review of their night and how things went down for them:
"Beyond Wonderland, ASOT 550, and Dim Mak's Dead Meat Tour were an absolute success and we congratulate Insomniac Events on such a great turnout what with the wind, rain, and horribly cold weather. But, despite the elements weighing against us all, the love for EDM shown through which made Beyond Wonderland so much fun!
Beyond Wonderland was Doctor Macro's first event we have attended at the NOS Event Center. And it showed. From not being able to find parking  to figuring out which gate to go in through, we were kind of lost. After having gotten our bearings, we happily began to explore both the stages and festival grounds to take in the full experience.
Starting off our night was Norman Doray who threw down an excellent set featuring songs from up-and-comer Deniz Koyu (Tung) to well-known staples such as Avicii's Levels. This instantly put us in the party mood which would carry on throughout the night.
After Doray, we decided to explore a bit more and checked out the Dim Mak stage known as Caterpillar's Garden. Here we saw Mogaui play a phenomenal set featuring several of the songs off of his new album, Mpire. If Norman didn't have us in the party mood, Mogaui definitely pushed us into oblivion.
Next we braved the wind and rain and made the trek to see Green Velvet throw down a bit of jungle before making a quick jump to see the end of Mista Jam's set. Nothing against Green Velvet and his jungle style, but when someone has never heard true dubstep live, you gotta make the jump! Mista Jam closed out with a remix of the over-played, often-covered Adele song Someone Like You. With a heavy bass line and some live vocals provided by Mista Jam himself, our shuffle, bump and grind, and other dance formats took charge.
After Mista Jam we made the trek to catch the tail end of Dimitri Vegas and Like Mike. From what we saw, they gave an amazing set with an almost entirely packed stage at all of 645pm. The duo gave way to our next artist that we wanted to see (Autoerotique) and that's when things went crazy. Between his electro and tech house set to him dropping his remix of Benny Benassi's House Music, the crowd was in a frenzy.
After Autoerotique we ventured over to see Hardwell. From the enormous number of people, we CLEARLY weren't the only ones with the same idea. Hardwell's set started out strong and got even stronger. His knowledge of musical production and his incredible ability to read the crowd provided one of the most exciting sets of the night. Song after song came quick and hard and before we knew it, it was time to see Arty at the ASOT 550 stage.
Seeing Arty perform was clearly one of the best decisions we made of the night. After loading up on some O.J. and strawberries, a sugar-free Red Bull, and meeting up with our biggest fan on Twitter (Shoutout Shelsy!!!) picking up our first pieces of kandi ever, we headed in to the ASOT 550 tent known as the Queen's Domain.  Insomniac's founder and CEO said that this stage was the largest structure they've ever constructed. Walking in, we'd believe it! The tent was massive, the lighting arrays were unbelievable, and at the center of it all was the young Russian. Arty's set consisted of many of his original tracks, several remixes, and a lot of mainstream progressive house. His set was well-rounded and probably one of the best of the night.
Our next several artists came in quick succession. Dirty South. An21 & Max Vangeli. Gareth Emery. Armin van Buuren. As we bounced from set to set and stage to stage, we filled out our lineup just as we had intended. Our only complaint throughout the entire Insomniac Event was the overlapping of so many great artists that it was difficult to choose who to see and who to skip. No doubt this problem occurs at every Massive and our sacrifices here were made up for by artists over there.
By the time Armin came on, we were cold, tired, wet, and sore. Despite his amazing set and incredible visuals, we decided to call it a night early. We made the trek back to our car in the freezing cold only to find out that we were trapped in a parking lot with no hope of moving until everyone else decided to leave. Spectacular… We sat in our car until 3am when we could finally move from our parking spot.
To say that Beyond Wonderland was anything short of spectacular would be an understatement. Insomniac Events knows how to throw a festival and we are excited  for our next several events. Next up is Group Therapy LA with Above and Beyond on May 18th followed shortly after by E.D.C. Las Vegas June 8-10."