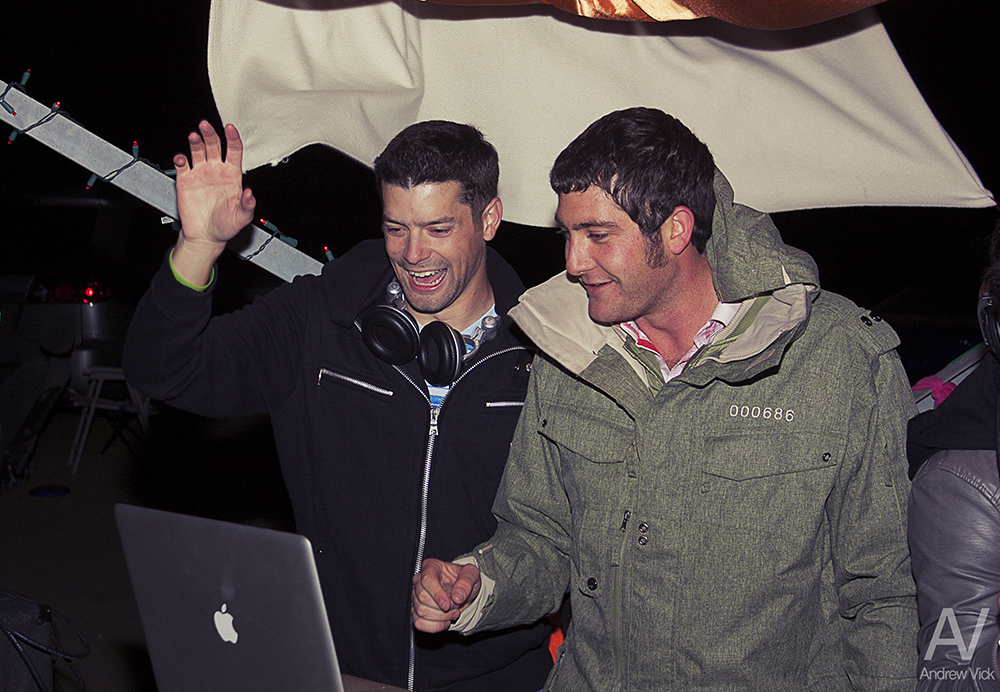 Saturday, March 24th was A Better World, a DJ/Live Band event that had been in the making for at least three months. I got a call from Dr. Macro about the show and decided to make the trip to Lake Elsinore to support the guys and other artists.
As my friend and I go to the wound our way up the road to the area, we literally found ourselves on top of a mountain. Or at least a very big hill. We arrived just as they were starting, found Dr. Macro and chilled with them and some other cool people we met. There was word that some DJ's had dropped out the day of the show so that threw the set times in the air.
But right at 6:30pm, Dr. Macro went on and started their set with Sundown by Chris Lake, and what a fitting intro it was. They guys kept up their energy the whole set and getting the crowd involved.  They kind of reminded us of Dada Life, minus the champagne and bananas. It was safe to say the had the biggest crowd of both the DJ and Live Band areas. There were people dancing and shuffling the night away, and even some people on top of the make shift DJ stage!
As Dr. Macro's set was winding down, one of the songs that stood out near the end was Alesso's vocal mix of Calling. It was a great way to end their set on the stage and we could see that the crowd definitely had a great time. As we left Sunday morning, there was talk that there would be another event this summer, perhaps in July. If that is true, we'll let you know as soon as we find out.
Until then, check out the pictures and let me know what you think!