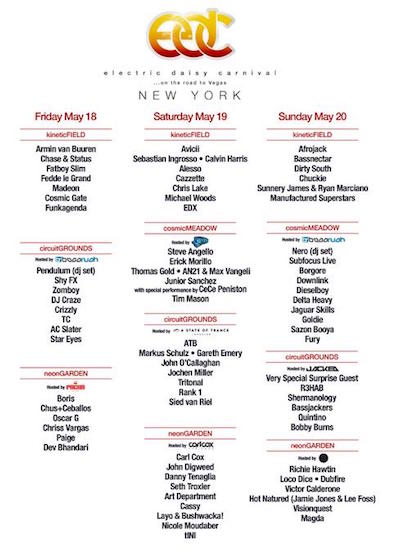 Electric Daisy Carnival New York has been streaming live and will continue throughout the weekend! The festival is being streamed by SiriusXM/Electric Area (Channel 52). This is a great way to hear some top notch DJ's play even if you're thousands of miles away. Listen to the rest of the weekend after the jump!
There are some great names coming up the rest of the weekend. Avicii is going strong now, with Carl Cox and Steve Angello coming up after.
Check out Sunday's schedule HERE!
Listen to the live stream of EDC New York HERE!