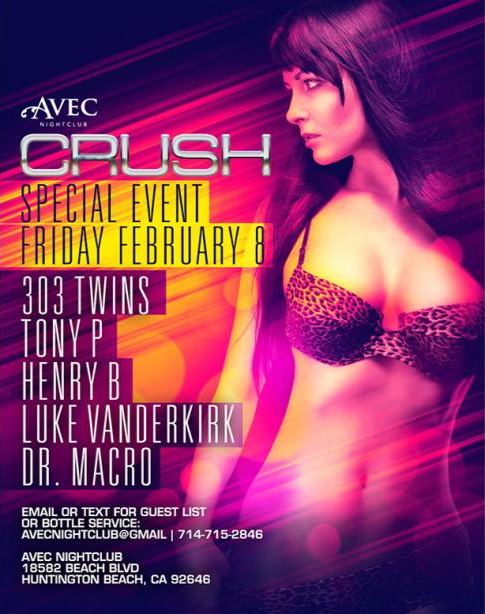 On Friday, February 8, Doctor Macro and Ouch!? moved up to the big time and played on the main stage at Avec Nightclub in Huntington Beach. This show would unfortunately be the last that Doctor Macro would play together, as they have decided to go their separate ways and play individually. But they did not rule out a reunion every once in a while to get the gang all back together.
Ouch!? started things off and caught my attention right away, thanks to the fluorescent fedora that adorned his head. He continues to impress me each time I see him, with an impressive display of electro swing and even managed to sneak some some harder tunes in his set, such as Husman's "P.O.W.".
Doctor Macro kept the crowd going throwing down an array of striking tracks, like "WHO" by Tujumo and Plastik Funk. I probably say this after every time the guys play, but I think that this was their best set ever. I can't wait to see what the guys can do once they go in their own direction.
Check out some of the photos from the night!