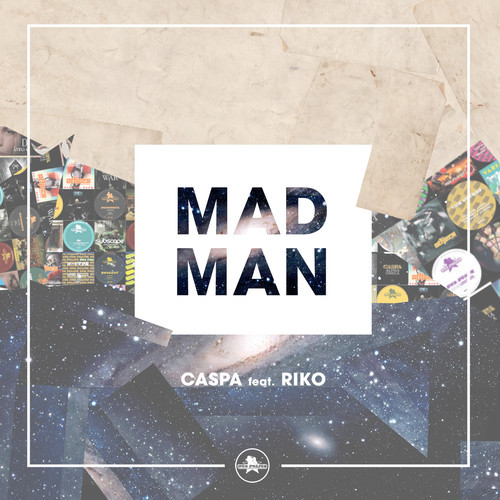 To celebrate Caspa's next single out on July 7th called "Mad Man" featuring Riko, the London based producer has announced a remix competition for the song. This is Dub Police's first remix contest ever, so what could be better than trying your hand at one of the dubstep producer's latest track? It doesn't matter if you're a producer, singer, musician, rapper or poet; they want everybody to get involved with this competition. The best part is that the label is accepting all types of genre's, so it's time to get those creative juices flowing!
The winner of the competition will receive:
A release on the Dub Police label
A feature on UKF's YouTube channel
One-to-one industry insight from Submerged Music, the home of Dub Police, Storming Productions, and Sub Soldiers
"Mad Man" could be first heard in "Past Present Future", a three CD compilation album from Dub Police that was released last November. The tune has currently been supported by some of BBC Radio 1's biggest name, like Zane Lowe, Annie Nightingale, and MistaJam. The EP package will include a remix from J:Kenzo (which you can find below), with the instrumental and acapella pieces as well.
Mad Man debuted on the Dub Police 'Past Present Future' compilation and has seen support from Zane Lowe on Radio 1, Annie Nightingale and MistaJam. The track features the vocal talents of Riko, and the EP package contains a remix from J:Kenzo alongside the instrumental and acapella versions of the track.
To find out how to enter, the rules, and to download the stems, click here. (Remix competition is now closed.)
Purchase: iTunes