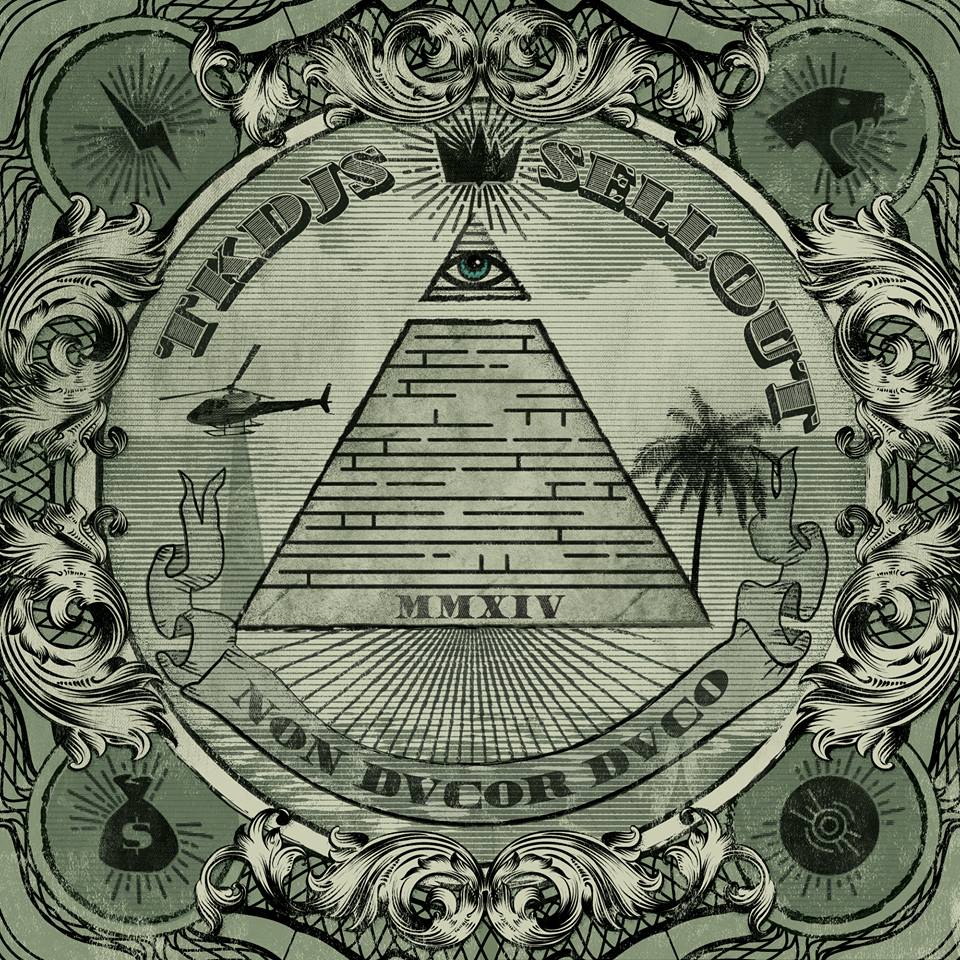 After listening to TKDJS' "Sellout", I figure it's only a matter of time before these guys hit it big. Really big. The New York trio have a killer future house track here as well as an interesting backstory to how they met. According to their Facebook page, "they met at the Central Park zoo late one Thursday night in September. Their bond was forged in a NYPD cruiser on the way back to the precinct. They've been making music together ever since." If you think the genre is getting a bit stale after many bedroom producers taking on the Tchami and Oliver Heldens style, wait till you hear this tune.
Here's what the guys had to say about their new release:
"So the track is called "SELLOUT." Plz interpret as you see fit.
It's G-House, Future House & Rave with a little west coast Snoop interlude. We originally wrote the beat as an instrumental, but when we found HOV's classic "Bounce" for the vocal touch, it all flowed from there. Working with sounds from the mid-90s, the hook "Sellout" for us immediately became ironic. Can you write a song with elements from another decade and still be fresh?…or is it selling out? Does it even matter? is the song good? Lol
Anyway, despite the number of connotations behind the song name, we hope you enjoy what matters most…THE CHOOOOON."