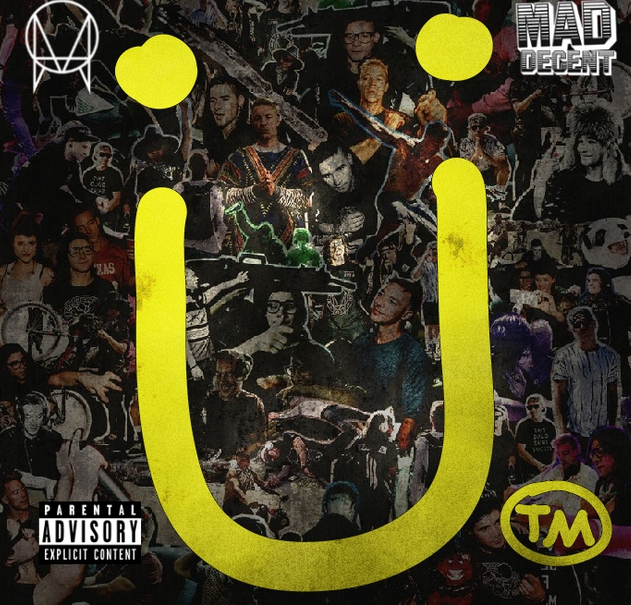 Amid what was supposed to be a 24 hour set from Jack U, the first album from Skrillex and Diplo was released last night through both of the artists record labels, OWSLA and Mad Decent. After 18 hours of nonstop music at an undisclosed Los Angeles location, Diplo tweeted that the police had shut the party down. Before that point, there were numerous guest DJs playing to support the release of the album. Some of those guys who got behind the decks to support Sonny Moore and Thomas Wesley Pentz include A-Trak, Dillon Francis, Jauz, Drezo, AWE, and CRNKN.
There were also appearances by 12th Planet, Zeds Dead, Ape Drums, Ookay, Brazzabelle, Valentino Khan, ETC!ETC!, LA Riots, Ghastly, Goshfather & Jinco, Cory Enemy, and most likely some more that I missed. According to 1001tracklist.com, there were 316 songs that were played in one form or another over the course of the 18 hour set. There were tunes by Knife Party, Carnage, Flux Pavilion, Baauer, GTA, RL Grime, Sub Focus, Crookers, KOAN Sound, and a whole lot more.
Some of the standout tracks for me from Jack U's album include "Beats Knockin" ft. Fly Boi Keno, "Febreze" ft. 2 Chainz (although I do prefer a previous version they had played live), "Jungle Bae" ft. Bunji Garlin, and "Holla Out" ft. Snails & Taranchyla. All the tunes in the 10 track album have the ability to get any party started right with all the dirty bass and crazy beats that Jack U throws at us!
Jack U – Facebook / Soundcloud
Skrillex & Diplo Present Jack U (Album) Tracklist:
01. Jack Ü – Don't Do Drugs Just Take Some Jack Ü (Original Mix)
02. Jack Ü – Beats Knockin ft. Fly Boi Keno (Original Mix)
03. Jack Ü – Take Ü There ft. Kiesza (Original Mix)
04. Jack Ü – Febreze ft. 2 Chainz (Original Mix)
05. Jack Ü – To Ü ft. AlunaGeorge (Original Mix)
06. Jack Ü – Jungle Bae ft. Bunji Garlin (Original Mix)
07. Jack Ü – Mind ft. Kai (Original Mix)
08. Jack Ü – Holla Out ft. Snails & Taranchyla (Original Mix)
09. Jack Ü – Where Are Ü Now ft. Justin Bieber (Original Mix)
10. Jack Ü – Take Ü There ft. Kiesza (Missy Elliot Remix)