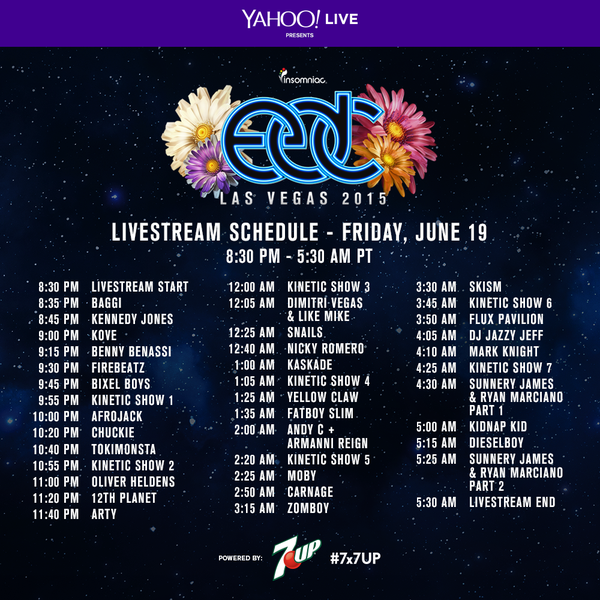 The countdown is on! We just under three hours away from EDC Las Vegas 2015 starting, and for those of you at home, be sure to check out the live stream from Yahoo! Live, powered by 7up. If you're looking for the set times, check it out right here. If you're still figuring out who you want to see this weekend, take a look at my suggestions.
This post will be updated if there's a live stream schedule sent out, so be sure to keep checking back!
Update: Live stream schedule!
Watch the live stream of EDC Las Vegas 2015 here!
Day 2: June 20 Live Stream Schedule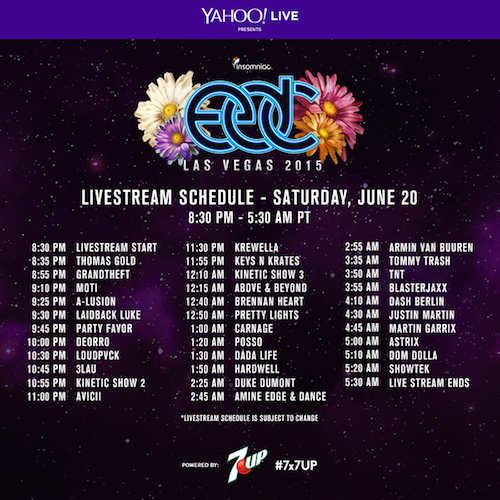 Day 3: June 21 Live Stream Schedule