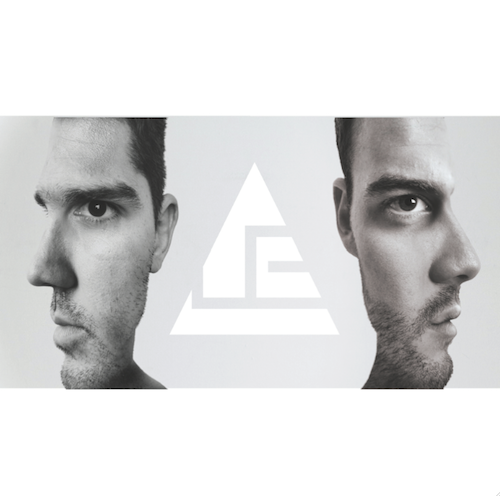 Universal Music Latin Entertainment will be hosting the inaugural L Festival at the OC Fair & Event Center in Costa Mesa on Saturday, October 24th and Sunday, October 25th. While heavyweight Latin acts such as Enrique Iglesias and Juan Gabriel are scheduled to perform, there will also be a dance music tent featuring the likes of Arty, Bassjackers, Far East Movement, D-wayne, and Tom & Collins.
"The Dance Hangar will be tailored to electronic music fans and powered exclusively by Aftercluv Dancelab, Universal Music Latin Entertainment's dance division, dedicated entirely to the electronic dance music culture. At the LDance Hangar, festival goers of all ages will be able to witness performance by some of the most vibrant DJs in the current scene during both days, in a secure and controlled environment."
Information regarding ticket prices can be found here.
This first exclusive interview in the four part series begins with the Mexican duo of Tom & Collins. Read on to find out more about this up and coming group and check back for additional interviews from more artists!
(Edit: Part two with D-wayne; Part three with Far East Movement; Part four with Arty)
For those who might not be familiar with Tom & Collins, describe your sound in three words.
Deep, moving, and contagious.
Why did you guys decide to become a duo instead of performing individually?
It just kind of happened that way, this whole project has been coming to us spontaneously and we've been taking it seriously day by day. We played together for the first time in a club in Mexico City just for fun and ended up having a lot of chemistry.
What made you guys want to play at L Festival this year?
It's really cool to have been invited. We are very proud of our Latin roots and glad that electronic music is part of this year's menu.
What has been your most memorable show to date?
This is a question that we get a lot and it's the one that we struggle with because it's hard to pick one. We try to enjoy every show and if we get to make a connection with the people and make them have a good time, that's what makes a great show for us.
What does the rest of 2015 hold for you?
A lot of music making and a lot of traveling, which is always great. We will be releasing our next single alongside some new remixes that we are very excited about. We are very excited to have the opportunity to perform in Las Vegas, Amsterdam (ADE), São Paulo (EDC), LFestival (LA) and many other places, so we will enjoy every bit of it taking out music to wherever we can.
2015 summer anthem:
Format:B – Chunky (Original Mix)
Best track to play at peak time:
Ain't Nobody (Tom & Collins Remix) – Felix Jaehn Ft. Jasmine Thompson
Unexpected remix to switch things up:
Our version of a Cafe Quinjano's track. Ours is called "Noches de Gloria".
Vocalist you'd most like to work with:
Years & Years, Josef Salvat, Sam Smith…there are so many.
To find out more about Tom & Collins, check them out on Facebook,  Twitter, and Soundcloud!