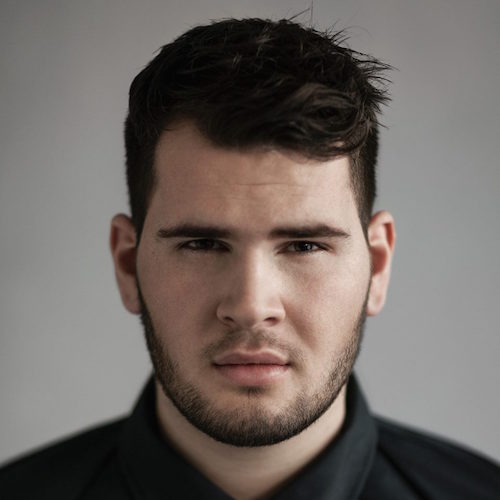 Last week, I talked to Tom & Collins as they prepare for their performance at the first L Festival, taking place at the OC Fair & Event Center in Costa Mesa on Saturday, October 24th and Sunday, October 25th. Part two of the exclusive L Festival interviews is here today, and Dutch artist D-wayne (also known as Dwayne Megens) is here to share a bit about his start as a producer, why he's playing at the festival, and some hot tracks that he plays in his sets.
At the two day festival, he will be joining the likes of Arty, Bassjackers, Far East Movement, and Tom & Collins at the Dance Hangar, powered by Aftercluv Dancelab. Also performing that weekend will be famed Lain acts Enrique Iglesias and Juan Gabriel.
Information regarding ticket prices for L Festival can be found here.
(Edit: Part three with Far East Movement; Part four with Arty)
Starting off with a throwback…the first song I heard from you was "Eponym" with Jacob Van Hage. I heard it live for the first time played by Steve Angello at Escape from Wonderland in 2011. What was it like seeing support such as that at an early stage in your career?
Obviously it's really important to get support from A-artists at an early stage of your career, but back then I didn't really think about it like that. It just felt more like recognition of my work and made me more motivated to keep going. 🙂
How come you agreed to play at L Festival this year?
We've been talking with the people from Aftercluv for a long time and their team is amazing. I performed at a couple of their after parties for major events and whenever I do a show near them, they also come and support me. Aftercluv asking me to perform at L Festival at their hosting was an easy decision; of course I would be there!
How was your birthday set at Drai's in Vegas a few weeks ago?
It was great! I've been playing in Vegas for more than 3 years now and never had the chance to actually stick around in the club and party with anyone. Now I had the opportunity to hang out with fans, have drinks with the people who work at Drai's and we even ended up in a strip club.
If you would pick any place in the world to play a set, where would it be and why?
Definitely the United States; I just love the U.S. and the people really love to party. Butttttt, for a once-in-a-lifetime opportunity, I think I would want to do a show on the Maldives once. All the pictures I've seen of that place are just stunning.
Any advice for young producers out there?
Work really hard and show dedication. Also, have an idea of who you are at an early stage and try to distinguish yourself from others. You can learn to produce anything by checking tutorials on YouTube, too. Use the internet as a resource. Oh, and did I mention you can reach anything by hard work already? 😉
2015 summer anthem: This might come as a surprise, as I haven't played it in my sets, but definitely the original version of The Weeknd – 'I Can't Feel My Face.' None of the remixes on the internet can top the original.
Best track to play at peak time: Any of the tracks from Wall Recordings!
Unexpected remix to switch things up: Every now and then I play a trap remix of Spice Girls. The reactions are always really funny. Some people shake their head 'no' while the rest of the crowd loses their mind, haha!
Vocalist you'd most like to work with: Definitely Rihanna!
To find out more about D-wayne, check him out on Facebook,  Twitter, and Soundcloud!