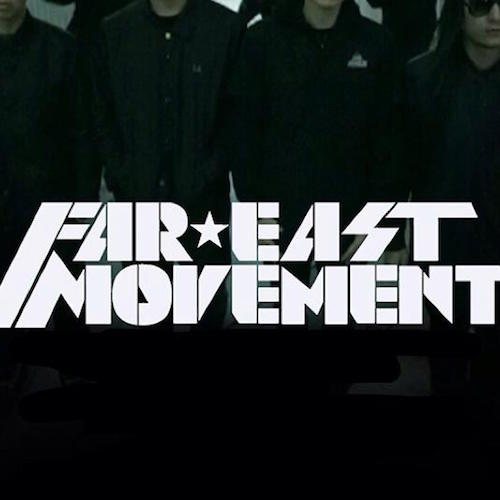 We're just a few days away from the first ever L Festival taking place at the OC Fair & Event Center in Costa Mesa this Saturday, October 24th and Sunday, October 25th. In the four part interview series for the event, past artists have included Tom & Collins and D-wayne. The third interview in this series is from the renowned electronic group Far East Movement.
(Edit: Fourth interview with Arty)
With appearances at EDC Las Vegas and Ultra Music Festival in Miami, collaborations released from respected labels such as Ministry of Sound, Dim Mak, and Ultra Records, as well as managing artists who have put out tracks from OWSLA and Armada, the guys have proven to be quite busy. Read on as they tell us about their year so far, their track with Hook N Sling, and their new record label brednbutter.
Information regarding ticket prices can be found here.
Hey guys, thanks for taking the time to answer a few questions. How has 2015 been for you so far?
Been building and experimenting mostly; spending a lot of time in the studio with different styles and sounds and through that, some of the most random but cool collabs came out of it. We've always been active on the business side of things as well, so we've been building our management company and Asia record label called Transparent Agency that just dropped the new Keith Ape "It G Ma" EP in Asia, our event brand from Ktown LA with Tokimonsta and Dumbfoundead called Spam N Eggs, and our new record label called Brednbutter with our partners from TrapCity. We've also been going to a ton of shows and just enjoying all the amazing music and artists that have been coming out.
How have you changed musically since "Like A G6," which was released in 2009?
Just being fearless to make anything is the biggest change. The game has changed so much for the better since then, where artists aren't boxed into one thing and people are truly open and supportive of that. Like right after our second studio album we went completely left dropping an instrumental trap project online with Rell The Soundbender and Kurupt from the Doggpound called "Murder Was The Bass," and it was such a trip to hear DJs like Antiserum, Skrillex, Etcetc, Diplo and DJs that may have not known us for that style of music, drop the track in their sets. That freedom keeps us excited to be in the studio every night grinding. We've been collaborating on the production side plus song writing with artists of all styles and walks of life like Doctor P, RAC, Autolaser, Deorro, LNY TNZ, Protohype, Hook N Sling, Kronic, Boaz, marshmello, and Swanky Tunes, and there's a ton more coming out this year. Every track is completely unique and different from the last.
What can we expect in your L Festival set?
It's a hybrid set of our live show and DJ set. We bring up keyboards and samplers along with the turntables to bring an extra live element to the set. We plan to remix some of our older tracks and will be premiering a ton of new music we've been working on. Definitely be ready for a ton of new music with an air horn, HAHA.
What made you want to collaborate with Hook N Sling in "Break Yourself"?
We love that Hook is down for anything different than what people may expect. First time meeting him, we spent hours reminiscing on all that OG West Coast hip hop and house that influenced us when we both started, which turned into a "Break Yourself" session. Next thing we know, Hook is hitting us up to jump on his set at EDC to do it live. His knowledge in Vietnamese food sealed the deal though; he will always be Hook N Springroll to us.
You guys have just started your own record label in Brednbutter. What do you hope to accomplish with your label?
We hope we can make someone feel some type of way more frequently than when we want to drop a song, haha. Along with our partners at Trap City, we all come across such unique music from artists anywhere in the world, so we hope a platform like Brednbutter is another outlet for other artists to express themselves and for the listeners to discover. We just passed our one month bday and we hope to drop music videos and EP projects in the near future.
To find out more about Far East Movement, check them out on Facebook, Twitter, and Soundcloud!