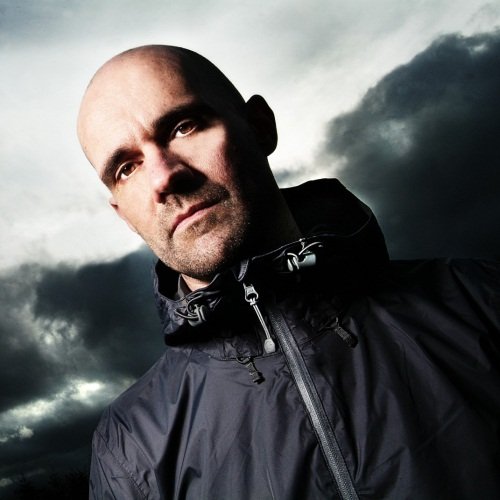 John 00 Fleming has announced the creation of two new record labels, in addition to his long running JOOF Recordings. JOOF Mantra will focus on psytrance and JOOF Aura will key in on the deeper side of trance. The new development is due to the influx of tracks he's been receiving and seeing a need for an outlet to get these tunes out.
He says that "The last few years have been exceptional for JOOF Recordings, as the label grows at a pace faster than we can keep up with. The amount of high quality music we're discovering is becoming overwhelming, so much so that we were at full capacity with releases, in some cases having one every week. This is a position that I didn't want to get myself in – we never treat the label like a factory, with a conveyer belt of releases. We take care with each and every one."
Read on for an interview with Fleming as he talks about his mentors, his set at Dreamstate San Francisco, and the future of psytrance.
Thanks for taking the time to talk for a bit. You recently announced a change up to your record label JOOF Recordings. What made you decide to reorganize the label now?
We're mirroring the growth and resurgence of the underground Trance scene. We did try to expand a few years back around the time of the EDM boom with JOOF Deep, and couldn't find enough music, it was really hard finding all flavors of underground Trance, but fast forward to today and we're up to our necks in the most amazing music, hence the reason to expand. Main JOOF was at full capacity release wise and we had more than enough music in stock to launch JOOF Mantra a dedicated Psy label, along with JOOF AURA aimed at deeper Progressive vibes.
Your labels have helped the careers of many producers throughout the years. Who was instrumental at the start of your career and served as a mentor?
One of the key people that helped me in my early days was my original agent Lisa Fitzgerald, we communicated about every aspect of my career ensuring that we made the right decisions regarding releases, albums and what gigs to play. This set me off on the path of the underground Trance world that I still dearly love today.
Which artists should we be on the look out for who have upcoming releases from your label?
Wow, there's so many and the ones I don't mention will be mad at them for not mentioning them! My list will be huge if I was to name them all, if we look back at the recent success of releases like Synthetic vs Valys, Gordey Tsukanov, Moontripper, Tim Penner, Façade and Satinka we can see a pattern of rising stars.
You recently played at Dreamstate in San Francisco along with Christopher Lawrence a few weeks ago. How was the crowd reaction to the set?
The crowd went absolutely crazy, myself and Christopher were blown away by the response both during the show, and after. We don't play big euphoric, epic Trance or EDM that usually suits these type of big shows in the USA, making it even more special that the crowd were so receptive.
What do you think the future of subgenres of trance, such as psytrance and goa, is in the USA?
Psy Trance is defiantly growing, not only in the USA but around the World, though the US was a little late on embracing this sound but have done recently with both hands. Let's not forget the more underground side of Trance that I'm also seeing growing across the clubs, these great days of Trance are back on our doorstep.
Being know for your extended sets, which one has been the most memorable so far?
There's been so many from, Avalon in LA, Cielo in New York, Ozmizis in Toronto and let's not forget my annual trips to Melbourne, Sydney and Brisbane in Australia. You'll see more of these the second half of this year.
2016 future hit: Trance!
Best track to play at peak time: Too many to mention
Unexpected remix to switch things up: Tim Penner on a roll at the moment
Vocalist you'd most like to work with: I'm not a fan of vocals.
Be on the watch for future releases from JOOF Mantra and JOOF Aura!
John 00 Fleming – Facebook / Twitter / Soundcloud