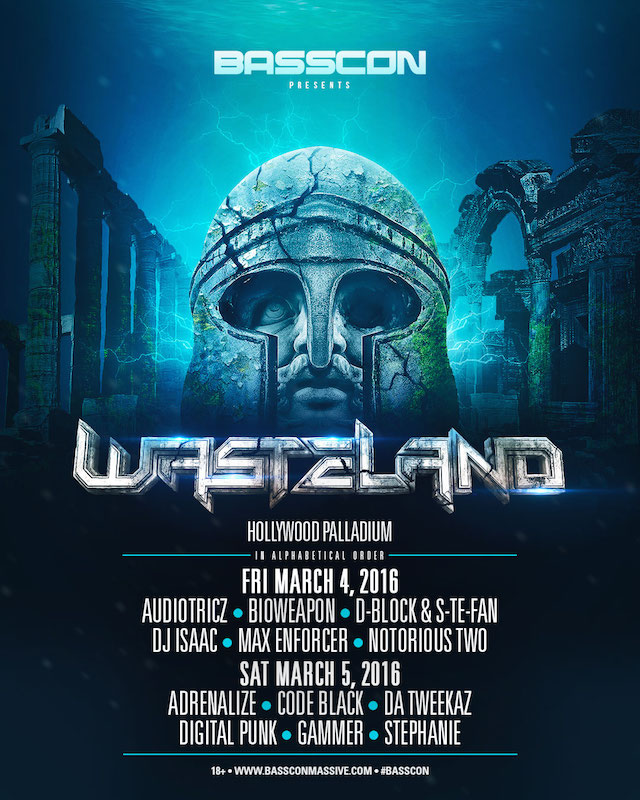 Southern California hardstyle fans will have two days of Basscon presents: Wasteland for the first time ever, with the Insomniac sponsored event taking place at the Hollywood Palladium. Friday, March 4th and Saturday, March 5th have big names on each lineup, so you do NOT want to have to pick between Friday or Saturday because that will be a tough decision.
Friday's performers include Audiotricz, Bioweapon, D0Block & S-Te-Fan, DJ Isaac, Max Enforcer, and Notorious Two. The DJs for Saturday are Adrenalize, Code Black, Da Tweekaz, Digital Punk, Gammer, and Stephanie.
General admission tickets for Friday only, Saturday only, and both days are $45. VIP tickets for both Friday and Saturday are $110, which include great views, smaller crowds, a lounge, two bars and separate bathrooms.
TICKETS – Friday / Saturday / Two Day