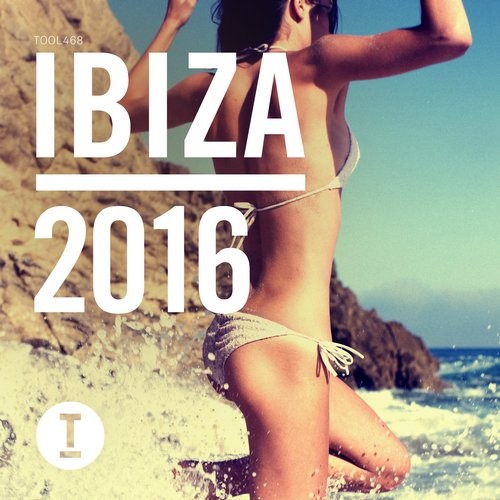 Toolroom Records has released its latest compilation album titled "Toolroom Ibiza 2016". Included are 61 tracks by noted house producers such as Disclosure, Jamie Jones, Hot Since 82, Amtrac, Prok & Fitch, Federico Scavo, Mambo Brothers, CamelPhat, Camilo Franco, and Loco & Jam. There's also three separate mixes (Poolside, Club, Afterclub) in the pack from Mark Knight's record label, each over an hour long.
"As the White Isle opens its doors to this year's eager party-goers, Toolroom delivers 2016's guide to this summer's hottest hits.
Over 60 new and exclusive tracks alongside 3 full length DJ mixes showcasing a star studded lineup from Disclosure, Hot Since 82, Mark Knight, Sonny Fodera, Ninetoes, Dosem, Bicep, Huxley, Flume, KDA, dubspeeka, Dale Howard, Richy Ahmed, Denney, Nathan Barato, Darius Syrossian, Detroit Swindle, Jamie Jones, Tiger Stripes, Wade, Prok & Fitch, Adrian Hour, CamelPhat & many many more.
Venturing through the musical spectrum of House, Tech House and Techno that Toolroom has become synonymous with, this album offers something for everyone; whether it be relaxing by the poolside or partying hard into the early hours of the morning. Discover this year's future anthems with 'Toolroom Ibiza 2016'."
Toolroom Records – Facebook / Twitter / Soundcloud
Tracklist:
1. Kai & Flume – Never Be Like You feat. Kai [Disclosure Remix] (6:11)
2. Jey Kurmis – Farno [Jamie Jones Re-edit] (6:53)
3. krankbrother – Circular Thing [Hot Since 82 Remix] (7:31)
4. Huxley – Widow (6:33)
5. Isaac Tichauer – Higher Level [Bicep Remix] (6:04)
6. Nathan Barato & Sasha Brown – Talk On feat. Sasha Brown (6:37)
7. Mark Knight & Lee Van Dowski – Fall Down On Lee (6:46)
8. Waterson – Tell Me [KDA Club Vocal] (7:23)
9. Gershon Jackson – Take It Easy [Sonny Fodera & Mat.Joe Remix] (6:47)
10. Amtrac – Hold On [VIP Mix] (6:32)
11. Richy Ahmed – So Good (6:45)
12. Rene Amesz – In And Out (6:24)
13. Tiger Stripes – Body Shake (6:50)
14. Lauren Lane – Diary Of A Madwoman (6:15)
15. KANT – Close [Smash TV Remix] (6:46)
16. Prok & Fitch – Movin' (6:32)
17. Detroit Swindle – In Reverse (7:53)
18. Kydus – Azucenas (6:10)
19. Sean Miller – Can't Stop (7:17)
20. Dale Howard – Datty (6:53)
21. Darius Syrossian – Beetham Tower (6:19)
22. David Keno, Stage Rockers & Samantha Nova – I Like That (5:15)
23. DJ S.K.T & Taet – All I Wanna Do Feat. Taet (4:41)
24. Simion – Dirty Talk [Paul C & Paolo Martini Remix] (5:23)
25. Ben Remember – Always (7:04)
26. Federico Scavo – I Do [Federico Scavo 2016 Remix] (6:08)
27. Mambo Brothers – Momento (7:36)
28. Mash – Shooting Brake (5:25)
29. Playless – [ElectroFresh.ws] Danser (6:00)
30. 7th Star & Nathan Brumley – Vertical Skylight Feat. Nathan Brumley (8:16)
31. Monika Kruse & Voodooamt – Highway No. 4 [Skober Remix] (6:39)
32. Uakoz & Alex Lentini – Don't Leave [Dubspeeka Broken Speaker Remix] (6:21)
33. Harry Romero – Street Knowledge [Denney Remix] (7:15)
34. Uto Karem – We're All Connected [Ninetoes Remix] (8:15)
35. DJ Fronter – [ElectroFresh.ws] Urra! (7:10)
36. Mat.Joe – Nighthawk [Dosem Remix] (6:12)
37. Mark Knight – In The Pocket (6:48)
38. Dale Howard – Afterparty [Kevin Over Remix] (6:58)
39. Wade – Retrojack (6:00)
40. Harry Romero & Alex Fioretti – Think Outside The Box (6:12)
41. Chus & Ceballos, DJ Chus, Pablo Ceballos & Adrian Hour – Twisted Comes (7:14)
42. CamelPhat – Trip (6:12)
43. Camilo Franco – Disco (6:29)
44. dAVOS & KlangKuenstler – We Need Love feat. Davos (6:20)
45. Saison – Say You're Mine (6:05)
46. Andy Caldwell & Adam Johan – Deep In My Heart (6:29)
47. Melvin & Klein – Keep On Jacking (6:51)
48. Greg Stainer & Scott Forshaw – Prism (6:33)
49. Hosse – Soul Brothers (6:35)
50. The Golden Boy – VT (6:36)
51. Howson's Groove – Waiting Game (5:43)
52. ANNA – Odd Behaviour (6:46)
53. Loco & Jam – Slave (6:59)
54. Sabb & J.U.D.G.E. – Enclose Feat. J.U.D.G.E. feat. J.U.D.G.E. [Animal Trainer Remix] (8:03)
55. KI Creighton & Makanan – Drop Out (7:17)
56. Belocca – Snare Machine (6:05)
57. Jayforce – Take Me (6:59)
58. Gel Abril – Lost Circle (7:27)
59. Spartaque & The Reactivitz – Techno Home (7:12)
60. Audiofly & Dance Spirit – Angel Eyes (8:50)
61. Dee Marcus & TKNO – Eyewave (5:25)
62. Toolroom Ibiza 2016 [Poolside Mix] (1:19:07)
63. Toolroom Ibiza 2016 [Club Mix] (1:19:26)
64. Toolroom Ibiza 2016 [Afterclub Mix] (1:18:49)