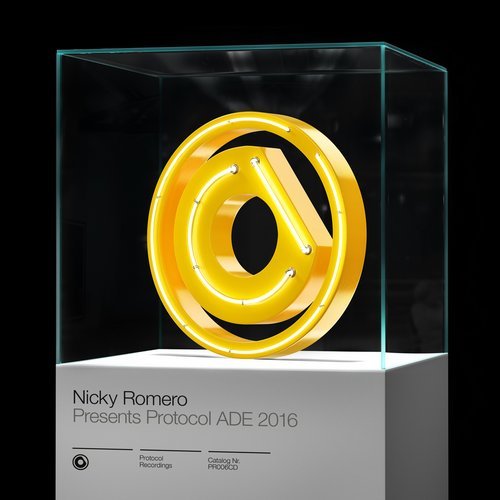 Nicky Romero's Protocol Recordings has been a starting ground for many up and coming producers trying to get a foothold in the door. This years compilation album for Protocol ADE 2016 includes tracks by producers from countries around the world, including Israel, Sweden, Brazil, South Korea, Italy, and the Netherlands. There are 20 tracks total, with 10 of them being Amsterdam Dance Event exclusive.
Out of the exclusives that you can listen to below, a few of my favorites include Teamworx's "Bring Back The Funk", Bottai's main mix of "Tavi Driver", and Olin Batista's "Play With Me". Read on to hear what Romero says about his label and ADE:
"Every year we love to showcase new and upcoming talent on the Protocol ADE compilation. An opportunity like this can kickstart their career and we at Protocol love to be part of the first steps for an artist. We don't care if an artist has 3 followers or 300.000 followers, but we do care about the passion, creativity and hours of sound-scaping in their tracks and hopefully you will see this on every single featured".
If you'll be at this years ADE, check out Nicky Romero and friends at the legendary venue Melkweg as part of the label's Get Connected worldwide tour. The Protocol Recordings Stage will have Romero, Yves V, Florian Picasso, Stadiumx, Blinders, and Tom Tyger scheduled to perform. The Worldwide Stage will see Cory James, Simon de Jano B2B Madwill, Dumbers B2B Maximals, Raiden and Mednas. As always, there's the chance for special guests to hop on the decks and light up the dance floor!
Tickets for the Protocl Recordings event at ADE can be found here.
Nicky Romero – Facebook / Twitter / Soundcloud
Tracklist:
01. Nicky Romero – The Moment (Novell) (Orchestra Intro)
02. Nicky Romero – The Moment (Novell) (Extended Mix)
03. Usai & Crusy – Hypnotize (ft. Max Landry) (Extended Mix)
04. Dumbers & Maximals – Dancin' (Extended Mix)
05. Blinders – Hero (Extended Mix)
06. Teamworx – Brink Back The Funk (Extended Mix)
07. Don Palm – Midnight (Extended Mix)
08. Simon de Jano – Taxi Driver (Extended Mix)
09. Reunify – Throne (ft. Parker Polhill) (Extended Mix)
10. Olin Batista – Play With Me (Extended Mix)
11. Rayven & Valexx & Melsen – Solar (Extended Mix)
12. Ovion – On My Way (Extended Mix)
13. Florian Picasso – Final Call (Raiden Remix)
14. Nilson – Spectre (Extended Mix)
15. Nicky Romero – Ready 2 Rumble (Extended Mix)
16. Sam Void – Radical (Extended Mix)
17. Dumbers – Funky's Trouble (Extended Mix)
18. Nicky Romero – Take Me (ft. Colton Avery)
19. Tom Tyger – Mamo
20. Nicky Romero – The Moment (Novell) (Lipless Remix)
21. Nicky Romero – Nicky Romero presents Protocol ADE 2016 (Entire Mix)