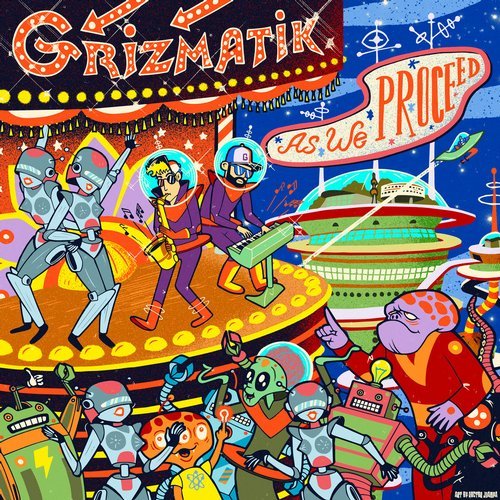 On a rainy day such as today, it's always a good time to put on some GRiZ or Gramatik. But how about some GRiZ and Gramatik together for…GRiZMATiK? The group just released a soulful tune this morning from their own record labels All Good Records (GRiZ) and Lowtemp (Gramatik) that you can download for free.
The piano chords and saxophone melodies are what you would come to expect when these two collaborate. Previously, they have worked together on "My People" and "Digital Liberation Is Mad Freedom". Together with Big Gigantic, they're known for their amazing live shows as Big GRiZMATiK. Check out their 2016 Camp Bisco recap video right here!
GRiZ, the Detroit native who goes by the name Grant Kwiecinsk, has a history or creating funky tracks like "C'Mon" with Big Gigantic, "Feelin' High" featuring Eric Bloom, and his 2015 album "Say It Loud". Gramatik, who is Slovenian Denis Jasarevic, brings the groove with songs like "Corporate Demons" featuring Luxas, his remix of "You're On" by Madeon, and his 2016 album "Epigram".
GRiZMATiK – Facebook / Twitter / Soundcloud
GRiZ – Facebook / Twitter / Soundcloud
Gramatik – Facebook / Twitter / Soundcloud