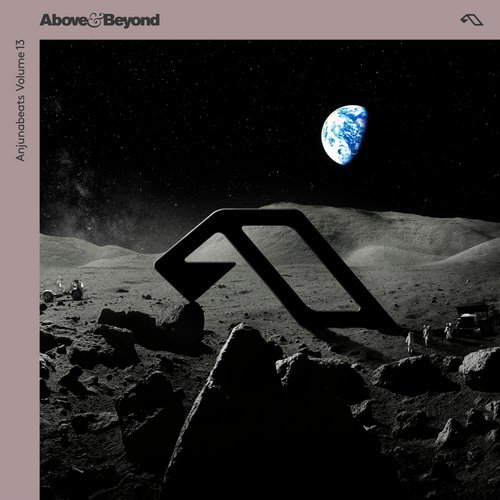 Above & Beyond's record label recently released "Anjunabeats Vol. 13" consisting of two discs and 32 tracks. Featured on the album are songs by Cubicolor, Jaytech, Grum, Fatum, Wrechiski, Ilan Bluestone, Kyau & Albert, Andrew Bayer, Gabriel & Dresden, Sunny Lax, Genix, Myon, Maor Levi, Seven Lions, and Jason Ross.
Read on to find out more about Jono Grant, Tony McGuinness, and Paavo Siljamäki's 2016 headline shows, their ever growing imprint, and what the compilation album has in store for you!
"13, unlucky for some – but for us, a sign of Anjunabeats' continuing evolution and our ever growing family. The next instalment in the #1 iTunes Dance selling series, 'Anjunabeats Volume 13' is announced for release at the start of 2017. For Above & Beyond as DJ's and label owners, what started off as a beautiful endeavour in a beach in Goa has developed into a family of melodic minded and forward thinking producers, and we hope this mix encapsulates those thoughts.
2016 has seen Above & Beyond play headline shows at Amsterdam's Ziggo Dome, SW4 in London, Miami's RC Cola, as well as Creamfields, EDC Vegas and various Ultra festivals, plus a sprinkling of iconic venue appearances at The Royal Albert Hall in London, The Hollywood Bowl and The Greek in California, USA and the Sydney Opera House with their Acoustic ensemble.
It was time for our 'Beats and 'Deep imprints to undergo a new coat of paint in 2016, the rebrand for both labels taking on a more bold and striking visual look, while continuing to maintain the essence of sound that has made Anjuna so distinctive. To add to that, sold out Anjunabeats and Anjunadeep tours transversing the globe, and one special night – where dreams were made true and tears were shed on the dance floor of the Ziggo Dome in Amsterdam; what an incredible year it has been.
With the label taking to North America again for another towards the end of March 2017, Above & Beyond present two mixes showcasing the very best in label talent, represented by Anjuna artists past, present and future.
CD1 displays Anjuna's diverse progressive sounds, from the melancholic notes of Cubicolor and newcomer Luttrell, to Jaytech and Spencer Brown's groovy offerings, and the energetic electro riffs from Fatum & Judah, all the way to defined Anjunabeats mainstays Andrew Bayer, ilan Bluestone and Arty. Scottish DJ Grum offers up the showpiece from CD1 with his cover of 'Shout' by Tears For Fears. And of course Oliver Smith continues his record of appearing on every compilation since the beginning; this year he's conjured up a quartet of dynamic sounds.
CD2 transports you straight to the club. Debuted during their set at the Ziggo Dome, Andrew Bayer & ilan Bluestone's much anticipated and sought after intro track 'Destiny' gets things going, quickly followed by Gabriel & Dresden's 2004 remix of No One On Earth by Above & Beyond, modernized for this compilation. That man Oliver Smith delivers 2 more beauties, including a delightful update of his 2005 remix of the classic 'Amsterdam' by Luminary, before a host of heavy hitters from Above & Beyond (including one with Justine Suissa), Seven Lions, iIan Bluestone, Myon, Jason Ross plus many many more close out the compilation.
Man must some day once again visit the moon, and venture beyond. Anjunabeats is already on that mission as we try to emulate the future with our ever evolving sounds and global influence in electronic music. We've loved our label journey thus far and 'Anjunabeats Volume 13' is yet another impressive milestone on a journey that is far from over."
Anjunabeats – Facebook / Twitter / Soundcloud
Above & Beyond – Facebook / Twitter / Soundcloud
Above & Beyond – Anjunabeats Vol. 13 Tracklist:
CD 1
1. Cubicolor – Dead End Thrills (Extended Mix)
2. Luttrell – Need You
3. Above & Beyond feat. Zoë Johnston – Save Me (Thomas Schwartz & Fausto Fanizza Remix)
4. Spencer Brown – Vernal
5. Oliver Smith – Shadows
6. Nick Sember – Sahara
7. Judah Zero-Day
8. Jaytech – Inspire
9. Grum – Shout
10. Soundprank – Don't Take It Away
11. ilan Bluestone – Elevate
12. Fatum vs. Judah – Love On A Real Train (Tangerine Dream Cover)
13. Oliver Smith – Endorphin
14. Wrechiski – Brief Encounter
15. ilan Bluestone – Malacosta
16. Kyau & Albert – Millions
17. Alpha 9 & Koven – Only Good Mistake
18. Andrew Bayer – From The Past
CD 2
1. Andrew Bayer & ilan Bluestone – Destiny
2. Above & Beyond feat. Zoë Johnston – No One On Earth (Gabriel & Dresden Remix) [Above & Beyond Respray]
3. Luminary – Amsterdam (Smith & Pledger Update)
4. Sunny Lax feat. Aneym – Everything's A Lie
5. Oliver Smith – On The Moon
6. Above & Beyond – 1001
7. Genix – Olympus
8. Above & Beyond & Justine Suissa – Alright Now (Above & Beyond Club Mix)
9. Myon feat. Alissa Feudo – Omen In The Rain (Myon Club Mix)
10. Above & Beyond – Balearic Balls
11. Above & Beyond feat. Alex Vargas – Sink The Lighthouse (Maor Levi Remix)
12. Seven Lions & Jason Ross feat. Paul Meany – Higher Love
13. Jason Ross – Valor
14. Above & Beyond pres. OceanLab – On A Good Day (ilan Bluestone Remix)