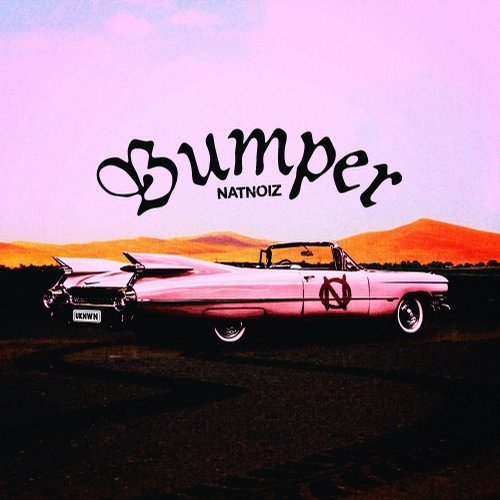 Late last month, "Bumper" by NatNoiz was released through Unknown Records, the label that put out "Cursed" by Pantheon, one of my favorite tracks to end 2016. This new bass house tune from the Australian artist features wobbly basslines, pitched vocals, and plenty of groove. The Sydney native includes a dub edit of the song in addition to the original mix in the release.
The song has been supported by the likes of Tommy Trash, Don Diablo, Treasure Fingers, Aeroplane, Vanilla Ace, CamelPhat, Mike Mago, and Oliver Heldens.
Keep reading for an interview with NatNoiz about her style, her latest track, and her favorite song of the year so far!
Hey NatNoiz, thanks for your time. How has the beginning of 2017 been for you? 
So far so good! My first song for the year finally dropped mid Feb, I'm feeling psyched, a great start to the year.
For those who are just hearing about you, describe your sound in three words.
Dirty, grimey, basslines…
What was the feeling when you first heard your remix of "Vibe Nation" played on Diplo & Friends?
Damn I was stoked! Diplo is a big influence to me and a lot of people, so that was certainly a vibe for me.
Your latest track "Bumper" just came out a few days ago. How long had you been working on it and when did you know you were "finally done"?
That tune legitimately took me 3 to 4 days of big studio time. I felt it was done after 2 though. I'd found the sound and the structure of the song quite quickly. One of the dirtiest basslines I've written to date that's for sure…
Any big plans as we head into festival season? 
Mardi Gras Festival is honestly my largest weekend of the year and that's this weekend!! I'm performing to a sold out show Saturday March 4 at the Metro Theatre and I am so damn keen!! A couple of incredible events through March as well like Deeper Than House in Sydney CBD and Proud Mary's up North of Sydney in Erina just to name a few… Can't wait!
Favorite song of 2017 so far:
Fwoa….. that's a toughy so early into the year! For now I'm going to throw kudos at my boys TK & Alec Bonnici who literally just dropped a track called "My Gizzirl", it is groovy as hell. I've been playing it everywhere. Nice one dudes!
Best track to play at peak time:
I'm going to throw 2 out there just to show you my range during peak time haha! Doctor Pressure – Mylo vs. Miami Sound Machine and Welcome To The Basement – Expect Us…
Unexpected remix to switch things up:
I have a Laser Beams remix by Golden Features that he shared with me a few years back. I'm certain he hasn't shared that one with the world so that's definitely dope as hell to drop!
Vocalist you'd most like to work with: 
The girl from Brazilian electropop group Bonde do Rolê, sexy af!!!!
NatNoiz – Facebook / Twitter / Soundcloud