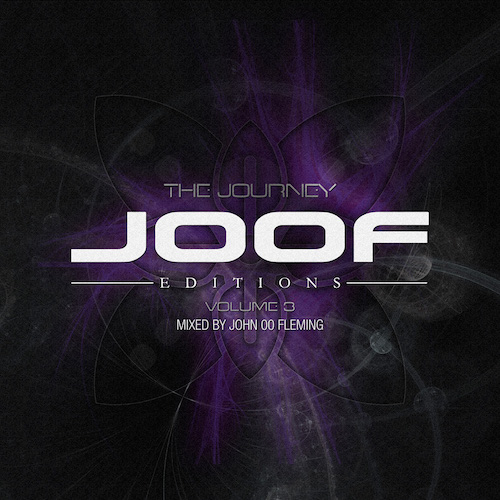 A couple years ago, John 00 Fleming released his "JOOF Editions Volume 2", a compilation album reaching nearly four hours long. His United Kingdom based record label JOOF Recordings recently put out the third volume titled "The Journey", with this one clocking in at an astonishing five hours.
Over 50 songs are included in the album, with the genres ranging from trance to techno to psytrance. Cid Inc and Darin Epsilon, Tim Penner, Subandrio, Jerome Isma-ae, The Digital Blonde, Gai Barone, Facade, Will Atkinson, Alex Di Stefano, Ticon, Relativ, and Lostly are some of the artists with tunes in the compilation.
You might recognize a couple of the Brighton based producer's tracks, such as "Desert Rider" and his remix of Liquid Soul's "I See The Spirit". Those two were on his 2016 album "Alter Ego" released in May. "Spirit Awaking" and "This Restless Planet" are two of Fleming's newest singles which can be found in the mix.
John 00 Fleming – Facebook / Twitter / Soundcloud
Matt Holliday – Multiverse
Tim Penner – The Temptress
Moby – Why Does My Heart Feel So Bad (Enrico Sangiuliano Remix)
Airwave -The Quest For Beauty (Fuel Terrace Remix)
Liquid Soul – I See The Spirit (John 00 Fleming Remix)
Christopher Lawrence – Banshee (Lostly Remix)
John 00 Fleming – The Journey: JOOF Editions 3 Tracklist:
1. Solar Fields – The Road To Nothingness
2. Anthony G – Nestinari (RPO Remix)
3. Suprsi – Mellifluous
4. Matt Holliday – Multiverse
5. Manu Riga & Mandy Jones – Disconnected
6. Organic Function – Benign
7. Robert Babicz – Auralphase (Cid Inc vs. Darin Epsilon Remix)
8. Gai Barone – Mom's Clown (Tim Penner Remix)
9. Pat Siaz – VIKHR (Kapshul Remix)
10. Rick Pier O'Neil – Misty Rising
11. John 00 Fleming – Spirit Awaking
12. Tim Penner – The Temptress
13. Paul Hamilton – Time (Subandrio Remix)
14. Jerome Isma-Ae & Alastor – Tiger
15. Paul Thomas – Sunrise (21street Remix)
16. Anton Chernikov & Digital Blonde – Omega
17. Rick Pier O'Neil – This Way Up
18. Skaivox – Spica (Original Mix)
19. Moby – Why Does My Heart Feel So Bad (Enrico Sangiuliano Remix)
20. Volto Tesla – Trepanation (Unstoppable Remix)
21. Jerome Isma-Ae & Alastor – Reflection (Extended Mix)
22. Gordey Tsukanov – Amphibian
23. Airwave – The Quest For Beauty (Fuel Terrace Remix)
24. The Digital Blonde – Earth Tone
25. John 00 Fleming – This Restless Planet
26. Gai Barone – Love Stimulation
27. Decode – Skychaser (Facade Remix)
28. Anza Off & Sopik – Air Force (I'Gor Remix)
29. Shaun Mauren – My Dream (Eric Sneo Remix – John 00 Fleming 2017 Re-Edit)
30. Sean Tyas – Ambush (Reaky Remix)
31. Eeemus – Dunes Of Kaatrah
32. Will Atkinson – Dusk
33. Max Graham – Amnesia (Alex Di Stefano Remix)
34. Ticon – Extreme Memories
35. Amygdala – Soaring Flux
36. Robert Elster – Recrystallization
37. Steve Birch – Psilocybin Soul
38. Ticon – Entropy
39. Sinerider & Materia – Supercell
40. Daniel Lesden – The Dream Of Electric Sheep
41. The Digital Blonde – Symposium
42. John 00 Fleming – Desert Rider
43. Liquid Soul – I See The Spirit (John 00 Fleming Remix)
44. Ovnimoon – You Can Do This (ft. Sonidos Alupran)
45. Robert Vadney & Chris Oblivion – Lost Language (Stripped Mix)
46. Side Winder – Darvox (Satinka Remix)
47. Visua And Duendo Matka – The Theory
48. Relativ – Back To Infinity
49. BPM – Yearning
50. Christopher Lawrence – Banshee (Lostly Remix)
51. John 00 Fleming – Last Night A DJ Saved My Night (Ambient Mix)