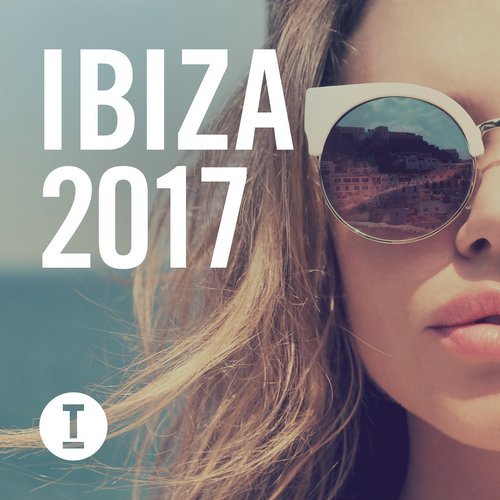 Whether you're getting ready to hang out by the pool or head out to the club this weekend, the "Toolroom Ibiza 2017" compilation album has you covered no matter what you're looking for. The 67 track album from Mark Knight's Toolroom Records is loaded with top notch tunes from respected artists such as Gorgon City, Kry Wolf, Jamie Jones, Solomun, No Requests, Route 94, Solardo, Format:B, Weiss, Max Chapman, Filterheadz, Joe Brunning, and David Tort.
There's also a handful of exclusives in the set from Erik Hagleton, Mike Vale, GUZ, Mongo, Tim Baresko & Clyde P, My Cat Snoop, The Golden Boy, Del-30, and Marcellus Wallace. Also of note is Golf Clap and Eyes Everywhere's "Bout That", named by Pete Tong as an Essential New Tune in his March 31st radio show on BBC Radio 1.
Finally, there are three 75 minute mixes (Poolside, Club, and Afterclub) that will get you grooving no matter your mood!
Toolroom Records – Facebook / Twitter / Soundcloud
Toolroom Ibiza 2017 Tracklist:
01. Mark Knight, Green Velvet & Rene Amesz – Live Stream (Original Mix) 06:42
02. Joeski – Blackbird (Gorgon City Remix) 06:29
03. Shadow Child & Huxley – Err (Kry Wolf Remix) 05:48
04. Golf Clap & Eyes Everywhere – Bout That (Original Mix) 05:58
05. B.K.R & Jamie Jones – Bubble & Squeak (Original Mix) 07:07
06. Lee Foss & Lee Curtiss – Living In The City (Feat Spencer Nezey & Alex Nazar – Detlef Remix) 06:27
07. Dubfire & Miss Kittin – Ride (Solomun Remix) 08:34
08. Bontan – The First Time (Original Mix) 07:19
09. No Requests – Staccato (Original Mix) 05:57
10. Moon Boots – Tear My Heart (Feat Lulu James – Marquis Hawkes Remix) 06:43
11. Route 94 – Mind, Body & Soul (Original Mix) 08:24
12. Erik Hagleton – This Is (Original Mix) 06:43
13. Will Clarke & Bot – Techno (Solardo Remix) 07:48
14. GUZ (Nl) – Playing With My Heart (Original Mix) 05:18
15. Nathan Barato – Stomp Change (Original Mix) 07:04
16. Mike Vale & Tsunami – Domina (Original Mix) 07:50
17. Dense & Pika – Cartoon Heart (Slam Remix) 06:54
18. Format:B – Not Enufff (Original Mix) 06:27
19. Luna City Express – Victims Of The Funk (Dario D'attis Dubby Dub) 07:53
20. Mongo – Laser Brain (Original Mix) 06:47
21. Flashmob – Freakin Babe (Original Mix) 06:32
22. Tim Baresko & Clyde P – Useless (Original Mix) 06:42
23. Ramon Tapia – Karma (Tiger Stripes Remix) 06:21
24. My Cat Snoop – Deep Down (Original Mix) 05:59
25. Andrea Oliva – Jungle Party (Original Mix) 07:36
26. Marcellus Wallace – Breathe (Original Mix) 06:44
27. Radio Slave – Another Club (Original Mix) 08:49
28. Weiss – You Better Run (Dub Mix) 05:14
29. The Golden Boy – Ansara (Original Mix) 05:29
30. Dale Howard – Dvtn (Original Mix) 06:59
31. Del-30 – Judgemental (Original Mix) 07:40
32. Max Chapman & George Smeddles – Zulu (Original Mix) 07:48
33. John Moss – Mystic (Feat Rozie Gyems & Tyrrell) 06:58
34. T.Williams & James Jacob – Together (Original Mix) 05:27
35. Sante Sansone – The Vibes (Original Mix) 06:02
36. Raumakustik & Terry Lynn – Dog Eat Cat Eat Mouse (Original Mix) 06:38
37. Rektchordz – Find This (Original Mix) 06:56
38. Luca Debonaire – That Dam Thing (Original Mix) 05:31
39. Ten Story – At The Downlow (Original Mix) 06:41
40. Wise D & Kobe – Cyclone (Original Mix) 06:47
41. Man Without A Clue – The Riff (Original Mix) 05:58
42. Dee Montero – Overtime (Original Mix) 07:12
43. Space Jump Salute – Full Return (Original Mix) 06:27
44. Weekend Heroes – Magic Dust (Original Mix) 06:42
45. Torneo, Simion – Dance (Raumakustik Dub) 06:32
46. Coeo – Mydonna (Original Mix) 06:52
47. Kisch – Needs (Feat Leela D – Extended Mix) 05:15
48. Kant – Breathless (Original Mix) 04:49
49. Worthy – A Little Weird (Original Mix) 06:53
50. Ronnie Spiteri – Acid Lights (Darius Syrossian Remix) 05:57
51. Xavier Eleven – Clearer (Original Mix) 03:52
52. Redux Saints – Boundaries (Made By Pete Remix) 06:37
53. Freedomb – Juicy Groove (Hauswerks Remix) 06:44
54. Filterheadz – Ricochet (Original Mix) 06:59
55. Martin Eyerer – Hey Hey (Feat Ruede Hagelstein – Affkt Remix) 07:55
56. Ben Remember – Stand Out (Original Mix) 06:37
57. Animal Trainer – Endor (Original Mix) 07:54
58. Metodi Hristov & Shosho – Analog Rain (Original Mix) 06:03
59. Dj Fronter – Earthly (Original Mix) 07:17
60. Boris – Spiral (Original Mix) 07:21
61. Joe Brunning – Step To The Funk (Original Mix) 05:38
62. Skober – Singular (Original Mix) 07:07
63. Joe Mesmar – Born Free (Original Mix) 07:58
64. Anthony Cardinale – All Or Nothing 06:24
65. Dino Maggiorana – London (Original Mix) 07:13
66. Proff – Misidentify (Feat Cory Freisenhan) 04:52
67. David Tort – Rush (Original Mix) 06:44
68. Various – Toolroom Ibiza 2017 (Continuous Dj Mix – Poolside Mix) 77:21
69. Various – Toolroom Ibiza 2017 (Continuous Dj Mix – Club Mix) 77:55
70. Various – Toolroom Ibiza 2017 (Continuous Dj Mix – Afterclub Mix) 75:09