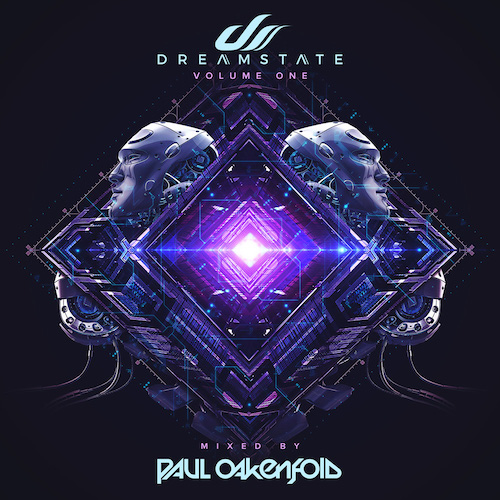 Paul Oakenfold and Insomniac's trance brand Dreamstate have come together for an impressive 20 track compilation album called "Dreamstate Volume One". Included in the album are songs by talented producers such as Alex M.O.R.P.H., Stoneface & Terminal, Kyau & Albert, Ritmo, Liquid Soul, Astrix, and Jordan Suckley. From the highs of uplifting trance to the vivid sounds of psytrance, the Perfecto Records release is expertly curated by the legendary British DJ and producer.
Trance turned a corner on July 22, 2015 – the moment that Dreamstate began laying the foundation for its worldwide takeover, with tickets to its inaugural Southern California event selling out in less than four hours. Boasting a handful of unrivaled artists performing across one single stage at the NOS Events Center, Dreamstate was set to become an instant success.
Following its inception in 2015, the brand took flight and gained momentum in the US and abroad. Soon Dreamstate was producing immersive events in New York, Australia, Mexico, and London. Now, just ahead of its debut North American city tour, Insomniac and Paul Oakenfold are thrilled to unveil Dreamstate's latest development with its first capsule mix compilation.
Paul Oakenfold – Facebook / Twitter / Soundcloud
Paul Oakenfold – Dreamstate Volume One Tracklist:
01. Juno Reactor – Conquistador I (Paul Oakenfold Remix)
02. Tommy Johnson – Tubular Bells
03. Radion6 – Shockwave
04. Alex M.O.R.P.H. – Euforia Anthem
05. Stoneface & Terminal – Keep Going
06. Harry Vederci – The Power Of Love (Adam White Remix)
07. Oleg Farrier – Olena
08. Hibernate featuring Victoria Gydov – Lux Tua (Paul Oakenfold Remix)
09. Paul Oakenfold – Shanghai Baby
10. BakuBoy & Austin Blake – Atropat
11. Paul Oakenfold – Away
13. Paul Oakenfold – Dreamstate Theme
14. Kyau & Albert – Bend Girl
15. M.I.K.E. Push – Modus
16. MORTEN featuring Frida Sundemo – Beautiful Heartbeat (RAC Mix)
17. Vini Vici – Namaste (Static Movement & Off Limits Remix)
18. Ritmo & Liquid Soul – Be Right
19. Astrix & Ritmo – Agate
20. Paul Oakenfold & Jordan Suckley – Amnesia