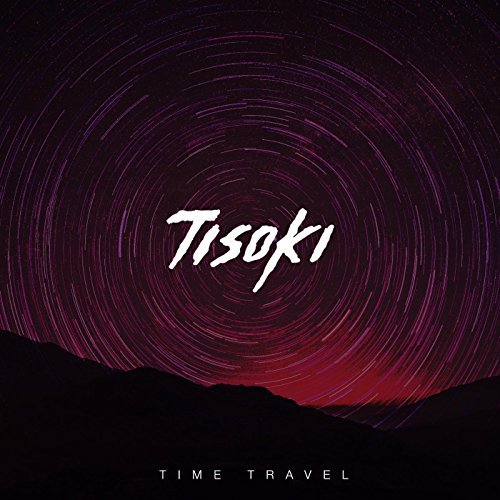 Tisoki's "Time Travel" EP has enough bass packed in four tracks to get your to the weekend. The UK based producer includes the title track "Time Travel", "Want U 2 Know" ft. joegarrat, "Stussy" ft. Gravity, and "Haunted By You" in the self released set.
Read on for an interview with Tisoki about the EP, the various record labels he's released songs from, and a few of his favorite tunes!
Hello Tisoki! Thank you for answering a few questions. What was the inspiration behind your new "Time Travel" EP?
My main inspiration for the Time Travel EP actually came from the variety of music my friends have been making. It's inspired a ton of weird creations and I tried my best to cover all grounds of styles that I enjoy making on one record.
You've previously released songs from noted labels like OWSLA, Firepower Records, Rottun Recordings, RAM Records, and Never Say Die Records. What was your reaction when major labels like these wanted to release your music?
I was stoked! It was extremely humbling to know that the labels and collectives I have always looked up to wanted to release my music. It's even better that all of these labels are ran by great people who are so easy to work with.
Why did you decide to self release this EP?
I decided to self release the EP because i wanted control over absolutely everything, from PR to distro etc. I'm a control freak and I've been self releasing the majority of my music so I thought I'd just try it out!
Any summer festival plans?
Me and my team are currently working on some plans but I can't really say much else about it.
What's the rest of the year look like for you?
Busy! I'm trying to release as much music and be in as many places as possible. I really can't say much else though.
Favorite song of 2017 so far: Grabbitz – Break Me Down
Best track to play at peak time: Doctor P – Bulletproof
Unexpected remix to switch things up: Dirty Audio & Rickyxsan – Gettin That (Spag Heddy Bootleg)
Vocalist you'd most like to work with: Hannah Diamond
Cheers!
Take a listen to Tisoki's "Time Travel" EP below!
Tisoki – Facebook / Twitter / Soundcloud
Purchase: iTunes / Spotify / Sample Pack / Preset Pack
Tisoki – Time Travel EP Tracklist:
01. Tisoki – Time Travel
02. Tisoki – Want U 2 Know ft. joegarrat
03. Tisoki – Stussy ft. Gravity
04. Tisoki – Haunted By You