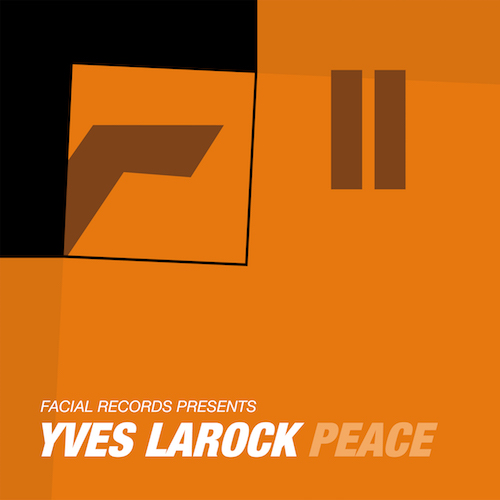 Yves Larock's "Peace" EP is out now on Facial Records, which includes two remixes from P.Brunkow and Kelsalo. The bouncy and upbeat house tune from the Swiss producer has been supported by Blasterjaxx, Timmy Trumpet, Thomas Gold, and JES.
Read on for an interview with Yves as he tells us about his latest song, future releases from his record label, and the Africanism collective which helped launch his career!
Hey Yves, thanks for your time. What was your inspiration for your new track "Peace"?
Hi, thanks for your interest. So for the inspiration, I first found the melody, and then I built the instrumental around. After, I wanted to add a vocal with African influences, but it is by watching the news, with all that terrorism and these bad news that I said to myself that the world would need peace.
Also included were remixes by P.Brunkow and Kelsalo. How did you decide on those two artists to put their spin on the tune?
P.Brunkow is a longtime friend, he has been producing house for much longer than me and I like his retro style. I also wanted to add a more tech house remix, so I called a new producer called Kelsalo.
The song was put out through your label Facial Records. Any news you can share about upcoming tracks from the imprint?
On Facial I will have fun, I will release my own production without having a specific style. It can go from house, tech house, progressive and even more commercial. And of course I would also release music from young and new producers, so do not hesitate to send me your demo!
And we will release this summer two new tracks, "Burning" and "SoSolé", tracks made to dance under the sun!
In the mid 2000's you were a part of the Africanism collective which included the likes of Bob Sinclar and Martin Solveig. How did that impact your career?
Before Africanism I had no career, I was an unknown. When Bob Sinclar decided to take my "Zookey" title on his label, it put my name on the dance music map. But what really changed my life was the release of the "Rise Up" two years later.
What are your plans for the rest of the summer?
It will not be the sunniest summer of my life, I have to finish my new album so I will pass it in the shadow of my studio hahahaha.
Favorite song of 2017 so far: EDX – All I Know
Best track to play at peak time: Yves Larock – Phantasma
Unexpected remix to switch things up: The Alan Parsons Project – Games People Play (Unknown Remix)
Vocalist you'd most like to work with: Florence Welch
Take a listen to Yves Larock's "Peace" EP below!
Yves Larock – Facebook / Twitter / Soundcloud