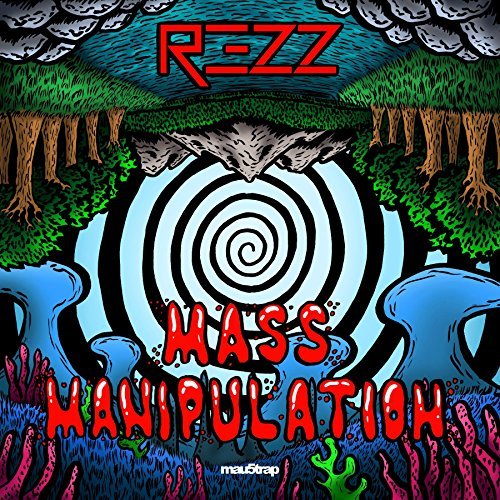 Rezz's debut album called "Mass Manipulation" was finally released through mau5trap this morning. After announcing the release date in early July, the Canadian artist teased a song from the LP each Friday for the rest of the month, ending with the album dropping today. The psychedelic album with industrial vibes combines the worlds of techno, bass, house, and more for eight solid tunes filled with mesmerizing beats and mysterious rhythms.
The first song, "Relax", was accompanied by a dark music video, with 22 year old Isabelle Rezazadeh saying "Let's just say, I was creeped out just being at the shoot. Tyler Hynes really crushed it with executing my visions for this track." "Diluted Brains", Premonition", and "DRUGS!" with 13 followed behind the first song, with a line of exclusive merchandise you can check out as well.
If you digging the haunting basslines and hypnotic melodies in her album, be sure to see REZZ on her Mass Manipulation World Tour starting in September, with more dates to be added.
"'Mass Manipulation' is a commentary on how easily our minds can become manipulated by the things we consume in society. We consume heavily through the media, which, in turn, tries to curate our thoughts and dictate how we as humans are supposed to live and behave. This album plays off this idea and invites people to become hypnotized, allowing their brains to be manipulated by my music in the hope they might see things through a new perspective (perhaps an outer world viewpoint). One where everyone is free from the unrealistic expectations planet earth has drawn for them. A world of acceptance and hypnosis. @_@"
REZZ – Facebook / Twitter / Soundcloud
REZZ – Mass Manipulation Tracklist:
01. REZZ – Relax (Original Mix)
02. REZZ – Diluted Brains (Original Mix)
03. REZZ & knodis – Premonition (Original Mix)
04. REZZ & 13 – DRUGS! (Original Mix)
05. REZZ – Livid (Original Mix)
06. REZZ – Green Gusher (Original Mix)
07. REZZ – Synesthesia (Original Mix)
08. REZZ & Kotek – Ascension (Original Mix)