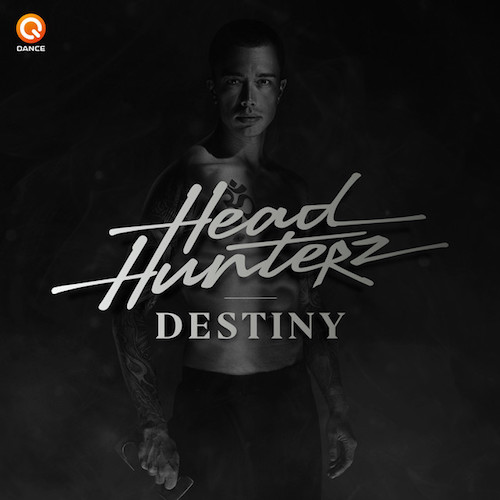 Back in the mid 2000's, Headhunterz were one of the first hardstyle producers to get me into the genre. Headhunterz were a Dutch duo back then, consisting of Willem Rebergen and Bobby van Putten, with Rebergen carrying on the name since 2006.
Tracks like "The Sacrifice" (2006), "Scantraxx Rootz" with Abject (2007), "Psychedelic" (2010), "The MF Point Of Perfection" with Brennan Heart (2010), his remix of "Make It Loud" by Blutonium Boy (2010), "Dragonborn" (2012), "Disrespect" with Psyko Punkz (2012), and "Soundtrack Of The Universe" (as Shilo) (2012) were what drew me to his style. In addition, his sets at major festivals such as Qlimax, Defqon.1, Q-Base, Decibel, X-Qlusive, EDC Las Vegas, and Tomorrowland were always full of energy and power.
Around 2014, he started producing big room style tracks, collaborating with the likes of W&W, Hardwell, R3hab, and KSHMR. Rebergen says that "hardstyle was the music I grew up with, making it was the most natural thing to do when I started making music. But my mind has always been curious and adventurous. Thus, at some point, I couldn't resist the question: "What else is there?".
In June, Headhunterz announced a return to hardstyle in a Facebook post to his fans. He also announced a show at the Ziggo Dome in Amsterdam to commemorate his return to the harder styles. Amazingly, tickets sold out within 30 minutes! The lineup for Area 1 includes The Prophet, Sound Rush, Wildstylez, Noisecontrollers, Psyko Punkz, Frequencerz, Sub Zero Project, and MC Villain. Area 2 will have Galactixx, Demi Kanon, Retrospect, Adrenalize, Devin Wild, and a contest spot for a fan.
"Destiny" is the first release and beginning of a new chapter for Headhunterz, released through Dutch festival organizer and record label Q-dance. There's also a mini album rumored to be in the works, according to hardnews.nl. Check out the music video below which features some hardcore parkour!
"Destiny tells the story of my return to hardstyle and marks a very significant moment in my life and musical career. My wish was to shoot a full-blown cinematic video for it to honor this moment, which took some time and effort but.. It's finished and I'm so happy that I can share it with you."
Welcome back, Mr. Heady!
Headhunterz – Facebook / Twitter / Soundcloud