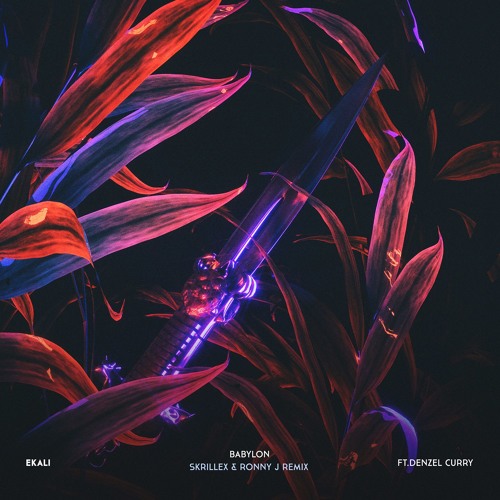 Ekali's initial vision with "Babylon" featuring Denzel Curry "was to create a world where Rap and Electronic coexisted without tipping the scales too far in either direction." Skrillex and Ronny J take the original and turn it into a full fledged trap anthem right from the start. Early last month, Vancouver resident Ekali premiered the remix at the Bumbershoot festival in Seattle.
Other remixes of the tune are a chill trap version by Sober Rob and Oshi and an enigmatic remix by josh pan and X&G.
Early supporters of the Skrillex and Ronny J's remix include Alison Wonderland, Diplo, and The Aston Shuffle.
Skrillex – Facebook / Twitter / Soundcloud
Ronny J – Facebook / Twitter / Soundcloud