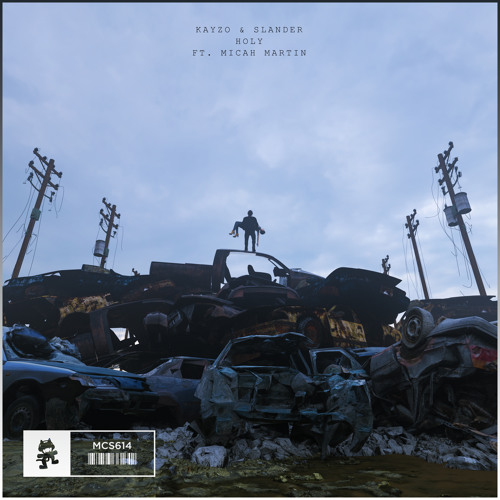 Last Friday, NGHTMRE and SLANDER opened up their takeover of Night Owl Radio 114 with "Holy" by Kayzo and Slander featuring Micah Martin. The Monstercat release was also put out the same day as part of their "Dilapidation Celebration" EP, preceded by "Without You" featuring Dylan Matthew being released last month.
Kayzo, whose real name is Hayden Capuozzo, and SLANDER, the duo of Derek Andersen and Scott Land, mix a bit of trap, hardstyle, and psytrance into a short 3 minutes and 50 seconds. That would be my only complaint of the song…it's way too short!
In an interview last week, Kayzo said "I've known Derek and Scott since the very beginning of both of our musical careers. We've talked about doing more records together for a long time, but just haven't found the time to get in the studio. I started writing 'Holy' earlier this year and sent it to them during the summer time. We wrapped the record up and premiered it at Kinetic Field for EDC LV this past summer. This one is special to us, and I'm excited for everyone to finally have it."
Early supporters of the song include Gammer, NGHTMRE, and Notaker.
Kayzo – Facebook / Twitter / Soundcloud
SLANDER – Facebook / Twitter / Soundcloud
Micah Martin – Facebook / Twitter / Soundcloud