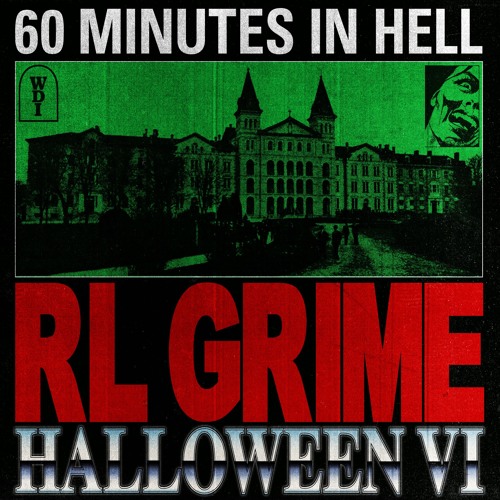 Need a Halloween themed mix to pump you up for tonight? RL Grime has you covered with his annual "Halloween VI" mix series that have been fan favorites for the past six years. This year's intro is done by skateboard legend Tony Hawk, which even came as a surprise to his own son.
The hour long mix includes some of my favorites of Henry Steinway's tunes like "Stay For It" featuring Miguel, "Era", and "Reims". There are also tracks by G Jones, Falcons,  DROELOE, Mr. Carmack, Rezz, Flume, k?d, and Eprom.
Be sure to check out the 2016 and 2015 editions as well!
RL Grime – Facebook / Twitter / Soundcloud
RL Grime – Halloween VI Tracklist:
01. Montell2099 – SU SU
02. Eprom – Pinapple (G Jones Remix)
03. ATLiens – Alchemy (TYNVN Remix)
04. sumthin sumthiin vs. RL Grime – Bloom x Stay For It (RL Edit)
05. RL Grime – Stay For It (Twerl x Oriental Cravings Flip)
06. Sophie vs. Danny Brown – Ha! x Blunt After Blunt (RL Edit)
07. Rae Sremmurd – Perplexing Pegasus
08. Jimmy Wopo – Elm Street
09. Blake Skowron – Dad Hat
10. Falcons – Want Your Body
11. Post Malone ft. 21 Savage – rockstar
12. DROELOE – Kintsugi
13. RL Grime vs. Slim Thug – Era (Inverness Remix) x Wamp Wamp (RL Edit)
14. 21 Savage vs. Montell2099 – Hunned (Mr. Carmack Remix)
15. Krane & Graves vs. The Weeknd – Forgotten x Coming Out Strong (RL Edit)
16. Jam City – City Hummingbird (RL Drum Edit)
17. RL Grime – ID
18. Rezz – Diluted Brains
19. Flume – Enough (Ft. Pusha T)
20. K?D – Mortem
21. Kendrick Lamar – DNA (Mr. Carmack Remix)
22. Eprom & G Jones – Hysteria
23. Hi-Lo & Alok vs. Cardi B – Alien Technology vs. Bodak Yellow (RL Edit)
24. REPRIISE – Intense Trip
25. Spank – Get Lost
26. Hudson Mohawke – Furnace Loop (Montel2099 Edit)
27. Tay-K – Megaman
28. Que – I Swear
29. J-Wow – Spark (Canblaster)
30. Novelist x Mumdance – 1 Sec
31. Ramadanman – Don't Change For Me
32. $uicideboy$ – 2nd Hand
33. Rufus Du Sol vs. RL Grime vs. Enchsway & Luude – Innerbloom vs. Reims (RL Edit)
34. RL Grime – Era