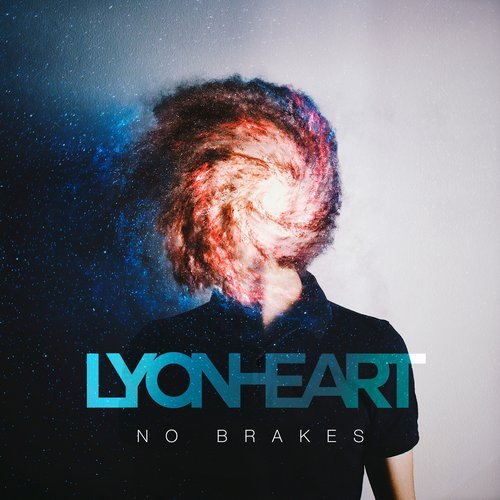 Lyonheart has a beautifully produced EP out now titled "No Brakes" that has been released from Black Hole Recordings. The Iranian born, London based artist includes "Refuge", "Running" featuring Aqualung, "Guru", and "Amelia" in the set from the Dutch record label. With atmospheric guitar chords, soft piano notes, ethereal strings, and grand vocals throughout, you'll soon find yourself a fan of Sena Verdi.
"For an EP titled 'No Brakes', there are certainly plenty of breakbeats on its opening number. Around 'Refuge's tumbling kicks, Lyonheart packs urgently strummed guitars and pianoforte licks, both of which chime brilliantly with his brooding vocals and every-bit-as bittersweet lyrics.
At the opposite end of the breaks & tempo spectrum, the rhythmic percussion and shadowy beat loops of 'Running' dive it down into super-chilled musical waters. Co-written by Aqualung (he of 'Strange And Beautiful' fame), the track's raw, indie-ish vocals cast a spellbinding effect across the track.
'Guru' brings symphonic and orchestral elements to the EP, adding – through its vivid strings – no small degree of grandeur. Lyonheart underscores the calmer edge of his song with poignant piano lamentations and cooler bass movements.
Bringing the EP to its track conclusion is 'Amelia', which finds Lyonheart producing at the most vocally uplifting end of his scale. Awash with catchy harmonies, big strings, infectious, 80s-induced synth moments and neat FX aftereffects, it possesses near-limitless daytime appeal."
Lyonheart – Facebook / Twitter / Soundcloud
Lyonheart – No Brakes EP Tracklist:
01: Lyonheart – Refuge (Original Mix)
02: Lyonheart – Running ft. Aqualung (Original Mix)
03: Lyonheart – Guru (Original Mix)
04: Lyonheart – Amelia (Original Mix)