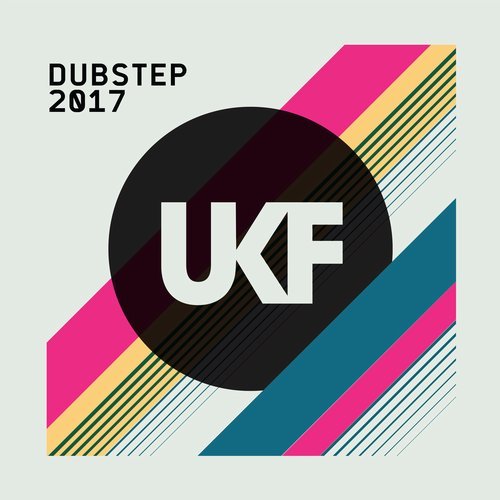 London based record label UKF wraps up the year in dubstep with "UKF Dubstep 2017", a compilation album featuring 22 tracks with five exclusives. Included in the set are songs from KillSonik, Noisia, Oliverse, Dodge & Fuski, The Others, Virus Syndicate, Moody Good, KillaGrahahm, Virtual Riot, Ray Volpe, Seven Lions, Dubloadz, Dion TImmer, and Flux Pavilion.
"Bringing back that classic melting pot bounce; there's a particularly classic feel to this one. The genre has gone back to its roots to galvanise a new range of sounds, ideas, influences and styles, a refreshed energy and a new generation of young innovative talents all finding their own signature and sound… Something that's sound that's tangible with every single one of the 22 tracks on the album from Killsonik's first original production in four years via exclusives from the likes of Axel Boy, Mark The Beast, Siskiyou and the mighty Gentlemens Club."
Check out the 2016 and 2015 versions while you're at it!
UKF – Facebook / Twitter / Soundcloud / Website
UKF Dubstep 2017 Tracklist:
01. KillSonik – Never Dream Of Dying *
02. Noisia – Tommy's Theme (Noisia's 'Outer Edges' Remix)
03. Tchami feat. Stacey Barthe – After Life (Oliverse Remix)
04. Myro & BAR9 – Take Me Up
05. Dodge & Fuski – Comeback
06. Gentlemens Club – Hydra *
07. The Others – Stranger Things
08. Ivory feat. Virus Syndicate – 93 Style
09. Axel Boy – Days Gone *
10. Noisia – Get Deaded (Moody Good Remix)
11. Borgore – Big Bad
12. KillaGraham – Arisen
13. Virtual Riot – Throwback
14. Koven – Lasting, Part II
15. Delta Heavy – Kaleidoscope (Ray Volpe Remix)
16. Siskiyou – When The Tide Comes *
17. Sorrow – Want U Back
18. Mark The Beast – Silence *
19. Seven Lions feat. KARRA – Silent Skies
20. Dubloadz feat. Anuka – Life Goes On
21. Dion Timmer feat. Tima Dee – Till I Make It
22. Flux Pavilion feat. Cammie Robinson – Pull The Trigger
* Exclusive to UKF Dubstep 2017.
Vinyl tracklist:
1A. KillSonik – Never Dream Of Dying
1B. KillaGraham – Arisen
2A. Axel Boy – Days Gone
2B. Gentlemens Club – Hydra