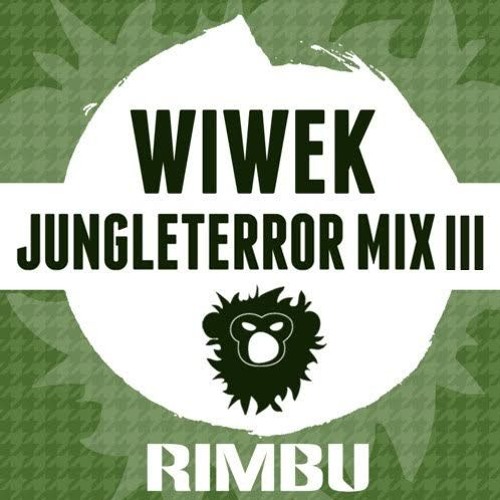 It's a shame that I haven't posted anything from Wiwek before, considering that I've been a big fan of his sound for some time now. He's been the name behind bangers like "Masta" with Moksi, "Killa" with Skrillex and Elliphant, "Riot", "Ground Shake" with Stush, "Boomshakala" with Alvarao and MC Spyder (don't forget the VIP!), "On Your Mark" with Gregor Salto, "Angry Birdz", and "Magua". Let's just say Wiwek Mahabali knows how to craft the perfect festival heater!
We'll get his time started on this site with his "Jungleterror Mixtape Vol. 3", an hour long set featuring tunes from Juyen Sebulba, Chocolate Puma, JP Candela, FIGHT CLVB, GTA, and Cesqeaux. There's a number of originals, remixes, and VIPs that caught my attention and made me pause the mix to find out the track info.
If you like what you hear, be sure to check out his "Jungleterror Mixtape Vol. 1" and "Jungleterror Mixtape Vol. 2", as well as his Ultra Music Festival sets from 2016 and 2017.
Download "Jungleterror Mixtape Vol. 3" for free today!
Wiwek – Facebook / Twitter / Soundcloud
Wiwek – Jungleterror Mixtape Vol. 3 Tracklist:
01. Wiwek – Run VIP vs La Mezcla
02. Wiwek & Mike Cervello – Ni de Coña (Simon Kidzoo Remix)
03. Juyen Sebulba – Resist
04. Wiwek – LMLOYF
05. Nile Rodgers – Do What You Wanna Do (Chocolate Puma Remix)
06. Rayven & Valexx, JP Candela – Alma
07. Sloux – Andoke
08. Regillio & Simon Kidzoo – guerilla vs Pitbull – bojangles
09. Wiwek – Lost City
10. Wiwek – Coco Nutz
11. Yellow Claw & Juyen Sebulba – Do you like Bass (Eyeri Merino Baile funk remix)
12. Foxsky ft Meaka – Like that
13. Koo Koo Fun (Stargate & Wiwek club edit)
14. Dom Dias – Jump up
15. Wiwek & Dirtcaps ft Kalibwoy, Stush & Lil Debbie – Rodman
16. Masayoshi Iimori & Baht – Mystics vs Asap Ferg – Shabba
17. Henry Fong ft Nylo & Stylo G – Young hearts (Fight Clvb remix)
18. Wiwek ft 44 – Laile Laile
19. Mike Cervello & Gta – Bad gyal
20. Busta Rhymes ft Missy Elliot – Get it
21. GTA & Wiwek ft Stush – What we tell dem (seifox remix)
22. Stush – Ah me dat (Wiwek remix)
23. Noisia – Voodoo (Cesqeaux edit)
24. Yellow claw – Dog off
25. Mike Cervello & Cesqeaux – Smack (ID Remix)
26. Rathero – Llego el pavo
27. Wiwek & Mike Cervello – Ni de Coña