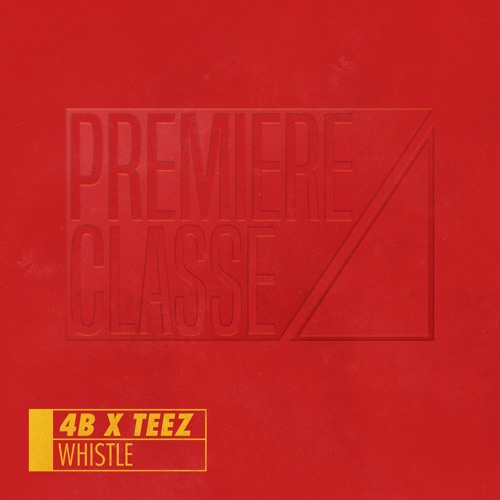 It's been about a year since 4B's "Whistle" with TEEZ was first played by him at Ultra Music Festival in Miami, and just a few weeks ago he dropped it again at the 2018 edition of the festival. The Jersey club banger from Bobby McKeon and Tyler Zahradnik was the first track to be released through DJ Snake's new record label Premiere Classe a few days before UMF 2018. The song features plenty of stomping bass and whistles (of course) to get any crowd in a frenzy!
Here's what DJ Snake has to say about his imprint: "Today I'm launching my very own record label "Premiere Classe". This has always been a dream of mine. I wanted to first build a platform and then use it to shine a light on music/people that I believe in.
This record label is for people across all corners of the world, to showcase all genres of music. I grew up influenced by different cultures, sounds, feelings, emotions and I want "Premiere Classe'' to be a representation of that.
I was given a chance some time ago and it changed my life forever, I want to be able to give the same chance to the next generation of artists. There's a new wave coming… 4B and TEEZ are leading it. No politics. Just dope music.
This is history in the making, here we go."
The song has been supported by various DJs such as Tiesto, Skrillex, Marshmello, Kayzo, Flosstradamus, Diplo, GTA, Wuki, Gent & Jawns, Valentino Khan, G-Buck, QUIX, Henry Fong, Party Favor, Baauer, Gammer, RL Grime, and ETC!ETC!.
4B – Facebook / Twitter / Soundcloud
TEEZ – Facebook / Twitter / Soundcloud