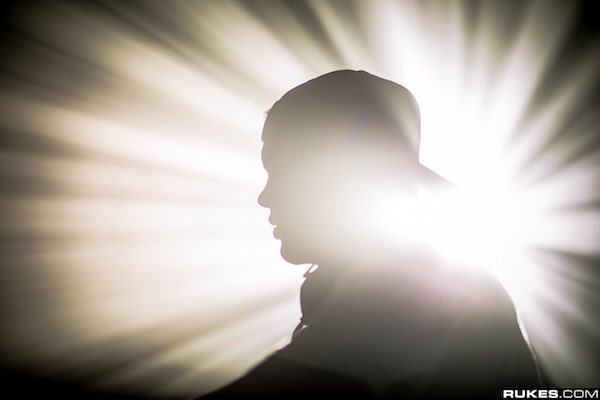 You might have heard by now that Avicii has passed away at the young age of 28. His publicist Diana Baron says in a statement that "It is with profound sorrow that we announce the loss of Tim Bergling, also known as Avicii. He was found dead in Muscat, Oman this Friday afternoon local time, April 20th. The family is devastated and we ask everyone to please respect their need for privacy in this difficult time. No further statements will be given." According to The New York Times, he was in the area visiting friends.
I normally don't write about news or drama surrounding the scene, but Avicii undeniably had a major impact on my life with his music. He was one of the first producers I started listening to about 10 years ago and opened up a whole new world for me. Growing up, I had not really listened to any music in depth, or just went with whatever was on the radio. With Avicii's music, and dance music in general, I was able to feel a connection that I hadn't felt before. I made friends who I might not have met otherwise through dance music. I started this site because of my love for dance music. Avicii without a doubt had a profound effect on me getting deeper into dance music.
I first heard of Avicii through tracks like "Seek Bromance", "My Feelings For You", "Street Dancer", "Sweet Dreams", and "Blessed". Later, it was "Fade into Darkness", "Silhouettes", "I Could Be The One", and of course the crowd favorite "Levels". He debuted his first studio album "True" at Ultra Music Festival Miami in 2013 to an unsuspecting crowd, due to its country/bluegrass influences. I remember watching his set on the UMF TV live stream enamored with the fact that he was playing something totally different, rather than the fist pumping, big room style of music that was big at the time.
In a Twitter statement a few days after his set, Avicii said "I really wanted to switch things up and do something fun and different, as I always strive for, and this album is about experimentation and about showing the endless possibilities of house and electronic music. It's about how to incorporate acoustic instruments from different styles and influences you wouldn't expect and still stay true to your own sound and musicality which for me has always been about the melodies and positive energy." Though there was backlash at the time, he showed it was possible to collaborate with artists outside of their normal realm to create something different and unique.
In August last year, he released his "Avīci (01)" EP, telling BBC Radio 1 DJ Pete Tong it was the first of three EPs. The six track set featured collaborations with Rita Ora and AlunaGeorge, among others. In October, a documentary titled "Avicii: True Stories" was released which included interviews with Chris Martin, Nile Rodgers, David Guetta, and Wyclef Jean.
Avicii exposed many fans to dance music and was a gateway for fans to see what it is all about. He was nominated for two Grammys ("Sunshine" with David Guetta in 2011 and "Levels" in 2012). He produced songs for Coldplay (Sky Full Of Stars" in 2014 and "Hymn For The Weekend" in 2016) and Madonna ("Devil Pray" in 2014). He started his own record label LE7ELS, which released songs from producers like Syn Cole, Ashley Wallbridge, Norman Doray, Henrik B, Deorro, Spencer Brown, and New World Sound. Not even the age of 30, and he had already accomplished so much in the music industry.
Noted DJs and industry veterans such as Nicky Romero, Skrillex, Calvin Harris, Pasquale Rotella, deadmau5, Tiesto, Kayzo, Rukes, DJ Snake, Armin van Buuren, Pete Tong, SLANDER, Above & Beyond, Danny Howard, and Kygo paid their respects to Avicii on Twitter (see below).
Though he is gone now, the music of Avicii will live on forever.
Photo Credit: Rukes
Tim, I can't believe what I just heard, you have gone way to early, there are no words to describe how I feel, I am thankful for all the great moments we got to spent together; and thankful for all the things I got to learn from you. The world will miss you.❤️ ~ R.I.P Avicii pic.twitter.com/HR3JvWGs9k

— Nicky Romero (@nickyromero) April 20, 2018
my sincerest and most heartfelt condolences to the friends, fans and families of @Avicii 🙁 Banter aside, nobody can deny what he has accomplished and done for modern dance music and im very proud of him.

— Goat lord (@deadmau5) April 20, 2018
Rest In Peace Avicii. Thank you for creating doors that weren't there for the rest of us and knocking them all down

— kayzo (@KayzoMusic) April 20, 2018
https://twitter.com/marshmellomusic/status/987385098919034880
Words can not describe how I feel right now..I am gonna miss you brother ❤️ pic.twitter.com/AjBgXi5gVR

— Tiësto (@tiesto) April 20, 2018
I am deeply saddened to hear the news of Avicii's passing. Tim was such a humble, kind and beautiful soul. As a dance music icon, he touched the lives of millions around the world, and broke down barriers between genres like dance music and country. … https://t.co/mgIPE1J52Y pic.twitter.com/stPiye8kUs

— Pasquale Rotella (@PasqualeRotella) April 20, 2018
— Skrillex (@Skrillex) April 20, 2018
Can't believe this, I'm gonna miss you so bad. From your first show where we played together, to all the amazing memories we shared. Thank you for changing the world with your amazing music and for being such an inspiration. I'm gonna miss you brother, until we meet again! ❤ pic.twitter.com/FjJyLA5Ohc

— Hardwell (@HARDWELL) April 20, 2018
Rest in peace, Avicii.
We lost a legend.

— DJ SNAKE (@djsnake) April 20, 2018
Cant believe we lost one of the greatest music influencers of our time. Way too young to leave. Thank you for everything @Avicii Rest In Peace

— Deorro (@Deorro) April 20, 2018
No words. Rest easy brother. pic.twitter.com/5thm6LaRtq

— Showtek (@SHOWTEK) April 20, 2018
Dance Music Lost a legend today. RIP @Avicii

— Bob Exotic (@DJ4B) April 20, 2018
Devastating news about Avicii, a beautiful soul, passionate and extremely talented with so much more to do. My heart goes out to his family. God bless you Tim x

— Calvin Harris (@CalvinHarris) April 20, 2018
Crazy sad news about @Avicii 🙁 a reminder of how hard people are pushed in this industry...

Take care of your minds, your health, take time for yourself. Your art will be stronger & opportunities will always be there if you prioritize YOU 💙💙💙

— WHAT SO NOT (@WhatSoNot) April 20, 2018
My thoughts and prayers are with all of Tims friends and family in this tragic time. Rest in peace brother 😔

— 𝐙𝐎𝐌𝐁𝐎𝐘 (@Zomboy) April 20, 2018
So many of us wouldn't be where we are without @Avicii . Thank you for what you did in your time here. RIP

— louis (@LouisTheChild) April 20, 2018
https://twitter.com/Zedd/status/987393172509573120
No words... May you rest in peace legend 💔 @Avicii

— Malaa (@Malaamusic) April 20, 2018
Please read my story on @Avicii and enjoy some select photos over on my Instagram: https://t.co/iFOJ4UoJKP #Avicii #RIPAvicii pic.twitter.com/njJyRzx29q

— rukes (@rukes) April 20, 2018
what a terribly sad moment for dance music. rest in peace avicii.

— Anna Lunoe (@annalunoe) April 20, 2018
https://twitter.com/dannyhowarddj/status/987393215119716353
Something really horrible happened. We lost a friend with such a beautiful heart and the world lost an incredibly talented musician. Thank you for your beautiful melodies, the time we shared in the studio, playing together as djs or just enjoying life as friends.
RIP @Avicii pic.twitter.com/IGiTYetJcq

— David Guetta (@davidguetta) April 20, 2018
What an incredible person and musician. You changed the world. We'll miss you mate ❤️ pic.twitter.com/k2g14w6IDQ

— Will Sparks (@WillSparks) April 20, 2018
https://twitter.com/DonDiablo/status/987403560538296320
Deeply shocked and can't believe that dance music has lost one of its icons today. Avicii's music changed the lives of so many people. He will be missed dearly. My sincere condolences to his family, friends & loved ones. May you find the strength you need in these difficult times pic.twitter.com/PLqYaiaLMd

— Armin van Buuren (@arminvanbuuren) April 20, 2018
https://twitter.com/MartinGarrix/status/987405458372726784
https://twitter.com/awonderland/status/987385447348240384
Tim, since day one you've been one of my biggest inspirations to make dance music. You put Sweden on the map with the most memorable melodies in the world. I wish I could have said a few last words to you before you left this place. Millions of people will remember you forever. pic.twitter.com/oj06UoAxyK

— Alesso (@Alesso) April 20, 2018
Can't believe this is true..my biggest inspiration and the reason why I started making electronic music. Thank you for all the joy you brought to the world with your music. RIP @Avicii https://t.co/74ihAHtpl2

— Kygo (@KygoMusic) April 20, 2018
your music touched millions..
your shows put smiles on millions..
your melodies will never be forgotten

RIP @Avicii 😔😔

— SLANDER (@SlanderOfficial) April 20, 2018
Absolutely devastated by the loss of @Avicii. Tim was an amazing talent and humble person that will be sorely missed. #RIP pic.twitter.com/LVY0StIj7x

— Morgan Page (@morganpage) April 20, 2018
— ARTY (@artymusic) April 20, 2018
RIP Avicii. Remember to tell the people you love how you feel everyday

— ODESZA (@odesza) April 20, 2018
Sad to hear of @Avicii passing. From humble beginnings went onto conquer the world was a major influence in opening up mainstream USA to electronic dance music. For him it was always about the music not the circus . May his spirit and soul find peace. Way too young x

— Pete Tong mbe (@petetong) April 20, 2018
Shocked and saddened to learn of @avicii's passing. A humble and immensely talented artist. Our hearts go out to his family and loved ones.

— Above & Beyond (@aboveandbeyond) April 20, 2018