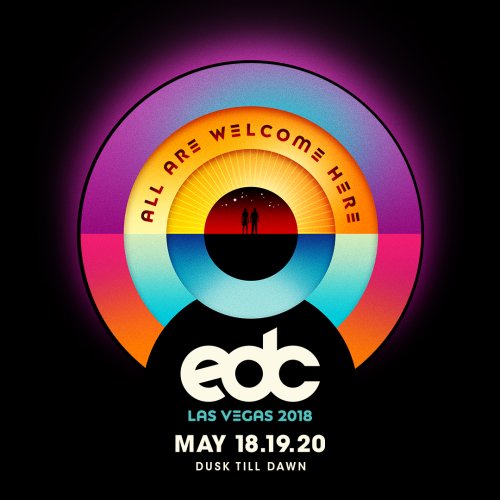 Ready for the EDC Las Vegas 2018 live stream tonight? Tune in at 9pm as the three day festival gets the weekend started right! The stream is being presented by Insomniac Events and LiveXLive this year. Go to tv.insomniac.com or watch below. Who do you want to see on the live stream this weekend?
"Watch the epic sights and sounds of Electric Daisy Carnival Las Vegas 2018. Once again, Insomniac is live-streaming the three-day event, including a live look-in to the first ever Camp EDC. The livestream will broadcast daily, May 18 – 20, from 9 p.m. to 5:30 a.m. PT as Insomniac brings EDC Las Vegas' larger than life experience into the homes of fans around the world, allowing them the chance to catch live sets by their favorite DJs, marvel at the interactive art pieces that dot the festival grounds, and take in all the theatrical performers, carnival rides, and unique fans that make EDC such a singular experience.
The livestream will rebroadcast from 5:30 a.m. to 1 p.m., then viewers tune into the live broadcast of Camp EDC, where they can watch campers engage in a number of specially curated activities, including yoga, sound healing, rave aerobics, and daily pool parties hosted by special DJ collectives.
For an enhanced multi-channel version of the EDC Las Vegas 2018 Live Stream hosted by LiveXLive visit http://www.tv.insomniac.com.
The full list of artist sets featured nightly will be announced on each show day before the festival doors open."
EDC Las Vegas – Facebook / Twitter / Soundcloud / Website
EDC Las Vegas 2018 Live Stream Day 1: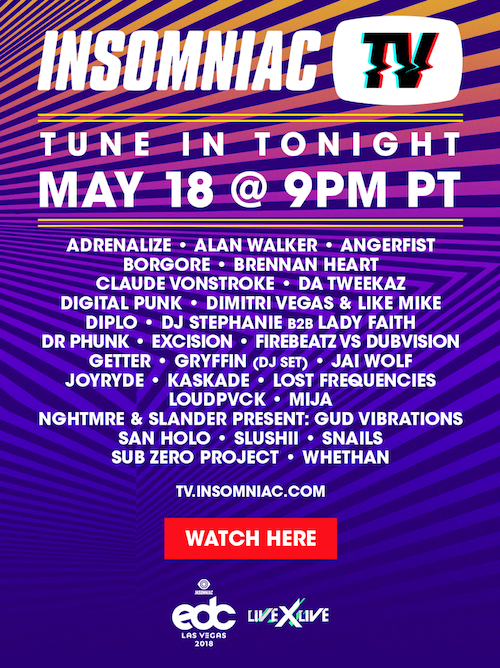 EDC Las Vegas 2018 Live Stream Day 2: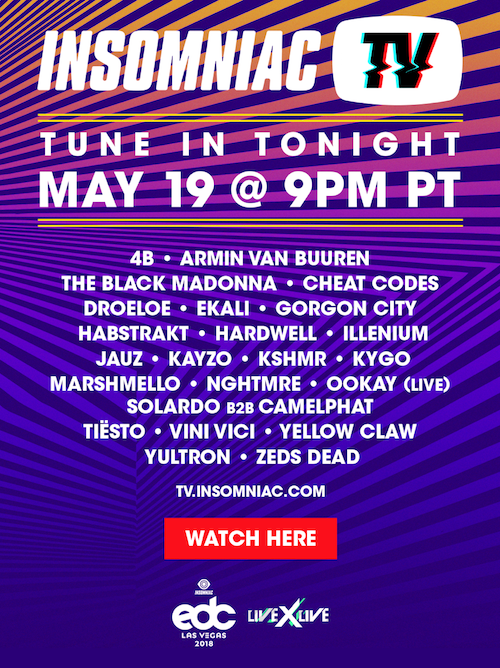 EDC Las Vegas 2018 Live Stream Day 3: