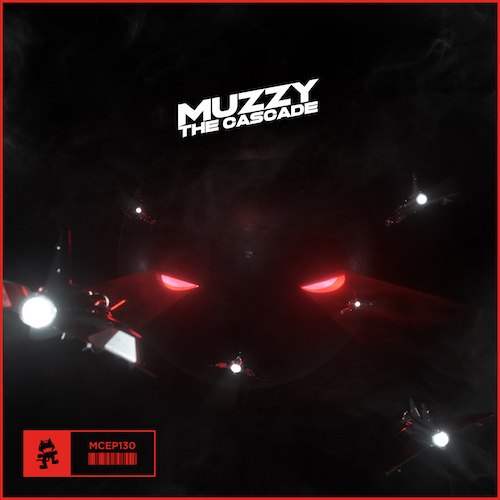 Muzzy showcases his diverse production skills as he fuses the likes of drum and bass, rock, and dubstep in "The Cascade" EP. The Monstercat release features collaborations with talented producers and vocalists like Celldweller, Flite, Miss Trouble, Sullivan King, Teddy Killerz, MC Mota, A.M.C., and Turno.
Muzzy Obaidi popped up on my radar a few years back with "Crescendo" featuring MYLK. Since then, I've kept up with him, with the four songs on his previous EP "Spectrum" channeling cinematic and orchestral vibes. The British artist "incorporates a salacious blend of cinematic synths, raw metal influences and stellar drum-work in The Cascade EP, highlighting his striking attention to detail and immaculate production prowess."
NGHTMRE, Dyro, Dirtyphonics, and Pendulum have played a few of the tunes, with some of the tracks featured on a couple episodes of Monstercat: Call of the Wild as well.
The album art was created by Dutch graphic designer Jeroen Vos, see more of his work here!
Muzzy – Facebook / Twitter / Soundcloud
Muzzy – The Cascade EP:
01. Muzzy – New Age ft. Celldweller (Original Mix)
02. Muzzy & Flite – Elevate ft. Miss Trouble (Original Mix)
03. Muzzy – In The Night ft. Sullivan King (Original Mix)
04. Muzzy & Teddy Killerz – Shut It Down ft. MC Mota (Original Mix)
05. Muzzy, A.M.C & Turno – Cascade (Original Mix)