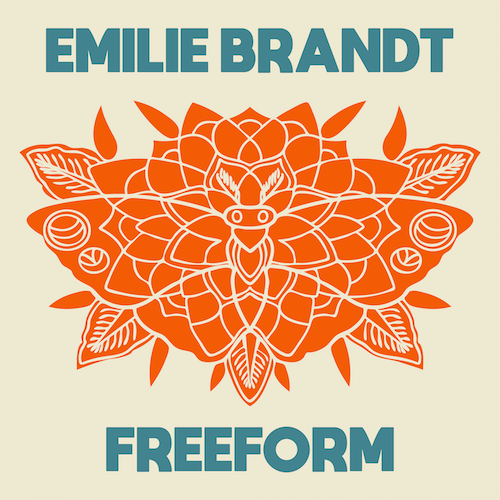 If singer/songwriter Emilie Brandt's vocals sound familiar to you, that's because you've probably heard her before on a collaboration with Illenium titled "Lost", one of the tracks from Nick Miller's second album "Awake". Now, it's time for the Denver based artist to release her own debut album called "Freeform" from HELLAVISIONS.
Read on for a chat with Emilie about her brand new album, her collaboration with Illenium last year, and what she has planned for this summer!
Hey Emilie! Appreciate your time in answering a few questions. For those who don't know you, give us a little background on yourself.
I'm a singer/songwriter from Milwaukee, currently living in Denver. I taught myself acoustic guitar when I was 15 years old and started writing my own songs soon after that. A few years back a record label put out a remix of one of my first acoustic tracks and since then my music has seamlessly transitioned into the electro-pro realm.
Your debut album "Freeform" will be released soon. How long did the album take to complete from start to finish, and were there any challenges you faced during the process?
I think from start to finish it took a little less than three years. With "Freeform" being my first album, I have had to learn a lot about the music industry in order to get to the point I'm at now. There were a lot of aspects of writing, recording, and releasing an album that I had no idea about when I started. I really enjoy what I do and I'm very passionate about it, so even though I've chosen music as my career, it's never really felt like a job to me. I've had the opportunity to work with a lot of people in this process and songwriting is very personal to me so it was a challenge to learn how to open up to people in that way.
Do you have a favorite song or two on the album?
My favorite song on the album is called "Shed My Skin". It's a very emotional, yet empowering track that I wrote after a really tough breakup. I essentially had to learn how to be without a person I still loved very much and it was a very dark period of my life. The song views a loss as a rebirth in a sense, and I'm hoping that people who are going through their own heartbreaks will be able to relate to the song on a personal level and take comfort in knowing that it really does get better after it gets worse.
Many came to know your voice for your collaboration with Illenium in "Lost" last September. What was it like working with Nick?
I have nothing but good things to say about Nick Miller. He is an incredible producer and person. It was a great experience creating "Lost". As soon as I heard the initial instrumental, I knew I wanted to be a part of it. Once I got into the studio with it, the writing and recording of the lyrics took less than two days. We sent it over to Nick and when he heard it he said he was really digging it and wanted to include it on his "Awake" album. I was understandably elated and still am to this day that things worked out the way they did. 
What's in store for you this summer?
I'll be announcing some shows coming up, working on a few new collabs, and I've already started writing and recording a handful of new songs of my own for after the album is released.
Be sure to take a listen to Emilie Brandt's debut album "Freeform" below!
Emilie Brandt – Facebook / Twitter / Soundcloud
Emilie Brant – Freeform Tracklist:
01. Emilie Brandt – Bad 4 Me (Original Mix)
02. Emilie Brandt – Hell (Original Mix)
03. Emilie Brandt & Diskover – Found the Feeling (Original Mix)
04. Emilie Brandt – Hello to Sorrow (Original Mix)
05. Emilie Brandt – Superstitious (Original Mix)
06. Emilie Brandt – Teeth (Original Mix)
07. Emilie Brandt – To Love = To Suffer (Original Mix)
08. Emilie Brandt – Like I Never Did (Original Mix)
09. Emilie Brandt – Shed My Skin (Original Mix)