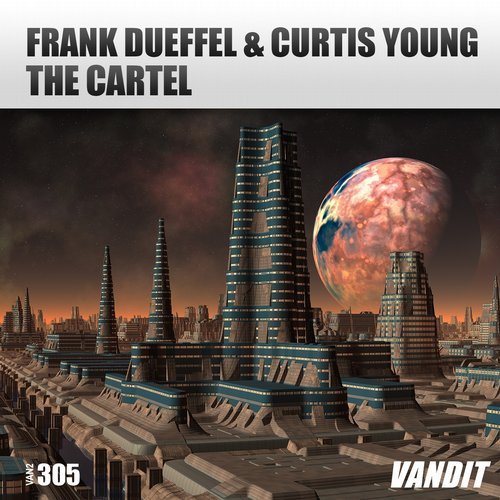 Back on Vandit Records is Frank Dueffel with "The Cartel", a thrilling and high powered collaboration with Curtis Young. Energetic melodies and pounding basslines are used to get your heart pounding from start to finish. The guys have previously worked together on "Karma", which was released on Sied van Riel's record label Rielism last September.
German producer Dueffel has released songs from labels like Outburst Records, Black Hole Recordings, and High Contrast Recordings. Northern Ireland artist Young has had his work put out by Damaged Records, ARVA, and Black Hole Recordings.
Early support has come from Paul van Dyk, Aly & Fila, Alex M.O.R.P.H., and Rene Ablaze.
Frank Dueffel – Facebook / Twitter / Soundcloud
Curtis Young – Facebook / Twitter / Soundcloud