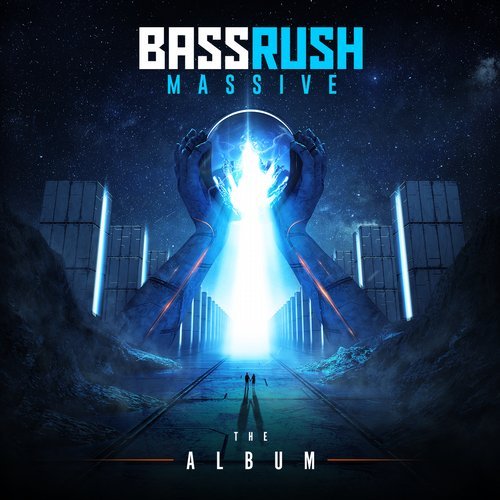 The two day Bassrush Massive 2018 event just kicked off for the weekend, and the Bassrush crew have put together an album to get you hyped up for the event whether your on the way there or staying in for the night. The 19 track album includes heaters from Caspa, Spag Heddy, Prolix, Minnesota, Consouls and Kronology, Herobust, Phace and Mefjus, Boogie T, SQUNTO, and more.
The two day bass heavy event takes place on Friday, July 20th and Saturday, July 21st at the NOS Events Center in San Bernardino. Scheduled to perform are 12th Planet, Alix Perez, Andy C, Black Tiger Sex Machine, Caspa, Cookie Monsta, Delta Heavy, EPROM, G Jones, Herobust, Matrix & Futurebound, Pendulum, SAYMYNAME, Space Laces, Virtual Riot, and more.
Two day general admission tickets for the 18+ festival are currently $130 with doors opening at 4pm.
Bassrush Records – Facebook / Twitter / Soundcloud
Bassrush Massive: The Album Tracklist:
01. Caspa – F YOU (Original Mix)
02. Spag Heddy -Get To U (Original Mix)
03. Oolacile & INFEKT & MurDa – Triple Threat (Original Mix)
04. Prolix – Lightspeed (Original Mix)
05. NastyNasty – Bouncing Souls (Original Mix)
06. Great Dane – Elevate (Original Mix)
07. Chee – Midnight (Original Mix)
08. tsuruda – raider (Original Mix)
09. Minnesota – The Final Frontier (Original Mix)
10. CharlestheFirst – Mercy Falls (Original Mix)
11. PROKO – Frog Kata (Original Mix)
12. Consouls X Kronology – Like That (Original Mix)
13. Herobust – Debt 'N Eight (Original Mix)
14. yakz – Add Some Spice (Original Mix)
15. Subtronics – Shock Value (Al Ross Remix)
16. Soothslayer & Follow The Sun – Hekatê (Original Mix)
17. Phace + Mefjus – Wastemen (Original Mix)
18. Boogie T – Til The Joint Rolled (Original Mix)
19. SQUNTO – Dust (Original Mix)