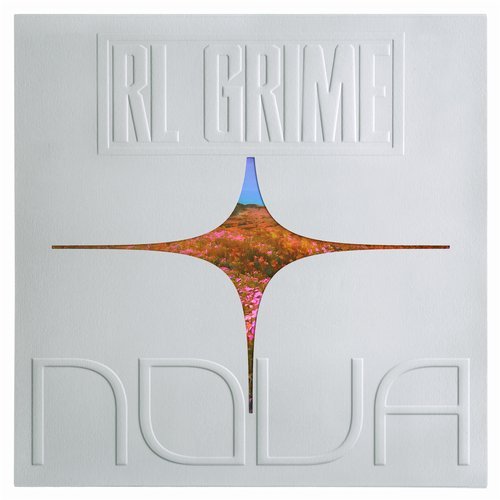 Several songs from RL Grime's debut album in 2014 titled "VOID" can still bear heard in numerous DJ sets today, such as the monstrous "Scylla" and hard hitting "Core". With the highly anticipated release of the Los Angeles native's second album "NOVA", it looks as if a number of these new tunes will be included in many set rotations over the next few years.
Almost doubling the amount of tracks in his first album, "NOVA" includes 15 songs, including eight collaborations. Henry Steinway teams up with Freya Ridings, Miguel and Julia Michaels, Jeremih and Tory Lanez, Ty Dolla $ign and TK Kravitz, Joji and Chief Keef, Daya, 24hrs, and Jeremy Zucker. A few of his solo pieces in "Reims", "Pressure", and "Era" were previously released as singles through WeDidIt Records.
Here's what he has to say about the support of his fans: "i dont say this enough but i truly would not be in this position where i'm able to create what I want to without the love and support from you guys. it is a constant motivator and reminder to keep going and continue to challenge myself. So thank you. i hope this album connects with you the way it connected with me."
Catch RL Grime on his Nova Tour this fall, as he hits up the Shrine Expo Hall in Los Angeles and Valley View Casino Center in San Diego.
RL Grime – Facebook / Twitter / Soundcloud
RL Grime – NOVA Tracklist:
01. RL Grime – Feel Free (Original Mix)
02. RL Grime – Shrine ft. Freya Ridings (Original Mix)
03. RL Grime – Light Me Up ft. Miguel & Julia Michaels (Original Mix)
04. RL Grime – Undo ft. Jeremih & Tory Lanez (Original Mix)
05. RL Grime – Take It Away ft. Ty Dolla $ign & TK Kravitz (Original Mix)
06. RL Grime – OMG ft. Joji & Chief Keef (Original Mix)
07. RL Grime – Shoulda (Original Mix)
08. RL Grime – Reims (Original Mix)
09. RL Grime – Pressure (Original Mix)
10. RL Grime – Era (Original Mix)
11. RL Grime – Run For Your Life (Interlude)
12. RL Grime – I Wanna Know ft. Daya (Original Mix)
13. RL Grime – UCLA ft. 24hrs (Original Mix)
14. RL Grime – Rainer (Original Mix)
15. RL Grime – Atoms ft. Jeremy Zucker (Original Mix)