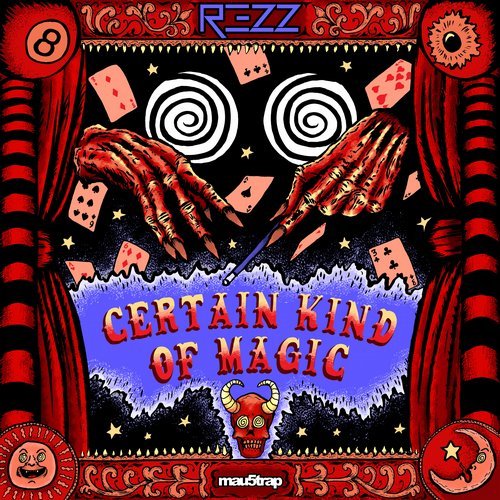 The second highly anticipated album from Space Mom REZZ was finally released today through mau5trap. "Certain Kind Of Magic" contains eight tracks, three of which were already put out leading up to the release date. Isabelle Rezazadeh collaborates with 1788-L, Deathpact, Kotek, 13, and Fytch on four of the menacing and ominous tunes. Last August, the Canadian artist released her debut album "Mass Manipulation".
My favorite songs from the album include "Witching Hour", "H E X" with 1788-L, "Spider On The Moon", and "The Crazy Ones". Previously, REZZ worked with Kotek on "Ascension" and 13 on "Drugs" from her first album which was also released on mau5trap. From slow and sinister to dark and hypnotic, the eight songs show the 23 year old's signature style in spades.
REZZ will also be embarking on her
Certain Kind of Magic Tour
starting tomorrow at Osheaga Music & Arts Festival in Montreal. The show at the Shrine Expo Hall in Los Angeles on Saturday, November 24th has already sold out, but there was a second date added. Be sure to get your
tickets for Friday, November 23rd
before they sell out too!
REZZ – Facebook / Twitter / Soundcloud
REZZ – Certain Kind Of Magic Tracklist:
01. REZZ – Witching Hour (Original Mix)
02. REZZ x 1788-L – H E X (Original Mix)
03. REZZ – Flying Octopus (Original Mix)
04. REZZ x Deathpact – Life & Death (Original Mix)
05. REZZ – Spider On The Moon (Original Mix)
06. REZZ x Kotek – Teleportal (Original Mix)
07. REZZ x 13 – The Crazy Ones (Original Mix)
08. REZZ x Fytch – Toxin (Original Mix)