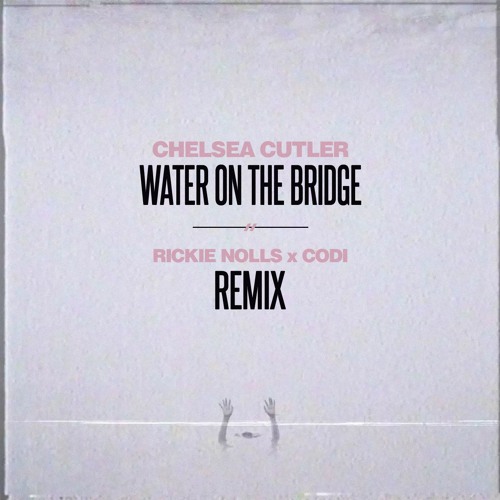 Rickie Nolls has been putting out some impressive remixes over the past year and continues that run with a version of "Water On The Bridge" by Chelsea Cutler, with codi collaborating with his fellow Chicago native on the tune. Nolls has shown his style with dynamic versions of "All I Got" by Said The Sky and Kwesi, "There For You" by TELYKast, and "Drive" by Jai Wolf featuring The Chain Gang of 1974.
The new remix of the song from the 20 year old New York City based vocalist falls in line with the laid back future bass style that Nolls has developed in his remixes. The guys also use crisp percussion and glimmering synths in the downtempo tune that is available to download for free.
codi, also known as Cody Ryan, also has a fair share of quality remixes that he has released as well. Be sure to check out his remix with Despotem of "Sayonara" by Aries, "Kiss Me" by ShadowKey featuring Jellow, and with Nolls again with "In My Head" by Steve James featuring RKCB.
Rickie Nolls – Facebook / Twitter / Soundcloud
codi – Facebook / Twitter / Soundcloud