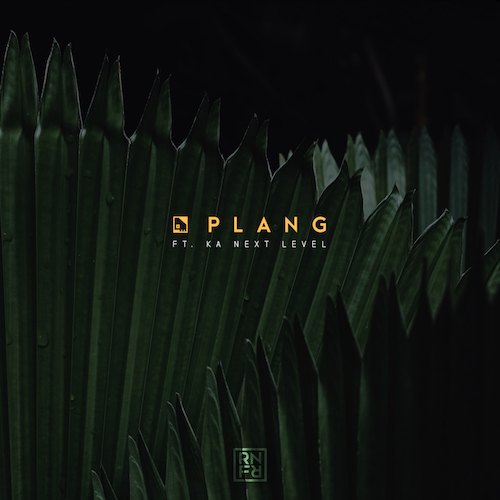 With a little bit of dancehall vibes and some bouncing moombahton beats, Donkong gives us "Plang" featuring Ka Next Level. The multi genre German duo have previously released tracks in the trap, bass, hip hop, and drum and bass realm, showing their creativity and versatility in a multitude of styles. The song with punchy Caribbean style drums and a deep bassline was released on RNFR Recordings.
In regards to their new track, Thomas Küchler and Johannes Schlump say "What happens if you place a microphone six feet away and start making percussion loops with all the stuff you have laying around in this room? Rhythm. One of the most important aspects of dance music. We will never reproduce the magic timing of this record. It is as original as it can get."
Read on for an interview with Donkong about their hip hop beginnings, what their plans are for the rest of the year, and some of their favorite tunes!
What's up, Donkong! Thanks for taking the time to answer a few questions. How did your early hip hop beginnings influence your current style?
When I (Thomas) first heard a hip-hop beat, I thought, "Damn, this is something new and it grooves and It has a raw energy to it." That's also how I feel when I listen to bass music. I think we often try to capture exactly this hip-hop feeling in our beats. Of course, that always depends on the song.
Your latest track "Plang" featuring Ka Next Level was released on RNFR Recordings. How did you first get in touch with the record label?
After releasing only outside of Germany we were looking for a team here, to make communication easier and faster. We were asking around, but most of the electronic labels are only into Trance, Dance & Techno. It's Germany after all. Suddenly RNFR passed our ways, with their intention to push new styles. So we got together and … "Plang".
How did you come to work with Ka Next Level on the tune?
We helped Smash Hifi finish their album and Ka and Lexie were vocalists on it. When Marten Hørger (½ of Smash Hifi) gave one of his famous BBQ-Parties we all met over a t-bone steak. He and also Lexie listened to some of our beats and was open to collaborate. You can hear Lexie on "No Boy".
With trap, bass, hip hop, drum and bass, and dancehall songs to your credit, why make the decision to switch between genres instead of only focusing on one style?
We don't worry too much about what happens when we hit the studio and so very different things are created. You can still find our style in each of them, I would say. But we have also noticed that not everyone understands this and it's not the easiest way to grow a fan base. We decided that we would limit ourselves a bit and I think our output will be a little bit more consistent in the future.
What does the rest of 2018 look like for Donkong?
We are constantly working on new music and there will be more out soon. We have a collab with London Nebel coming next month and plan to release more original material over the rest of the year. You can hear some of the unreleased music in our Identity Mix.
Favorite Song of 2018 so far: Marten Hørger – "Hands Together". This one is nearly perfect, I love it and we play it every time. We also remixed his song "You Don't" and it's nice to play afterwards 😉
Best track to play at peak time: Dombresky – "Utopia" (Born Dirty Remix). It's in our set for a while now. It just grooves so much, that everyone in the room moves.
Unexpected remix to switch things up: DMVU – "Bloccd" (TYNAN Flip). Perfect to drop after a loud banger.
Vocalist you'd most like to work with: There is so many, but one of our dream features is Tyler, The Creator.
Upcoming artist to watch for in 2018: Karol Tip is one of our favourite upcoming artists from Germany who should get a lot more praise. Check out his tune "Vicious".
Be sure to hit play and groove along to Donkong's "Plang" featuring Ka Next Level below!
Donkong – Facebook / Twitter / Soundcloud
Ka Next Level – Facebook / Twitter / Soundcloud