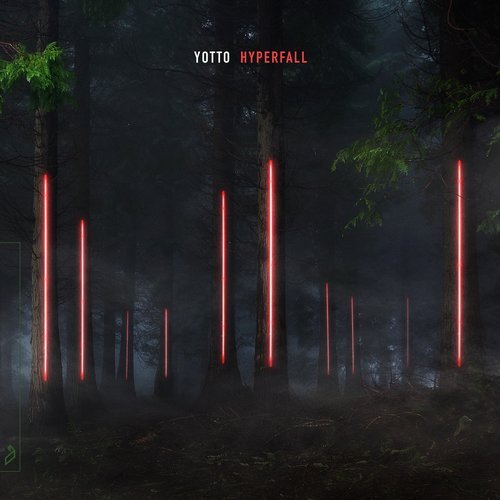 Yotto's debut album "Hyperefall" has been released on Anjunadeep, the label from the famed trio of Above & Beyond. Otto Yliperttula has been a mainstay on the label for a few years now, and it's awesome to finally see an album from the Finnish artist that showcases his immense productions talents.
The set contains 13 tracks, including collaborations with Vök, CAPS, and Sønin & Laudic. "The One You Left Behind", "Kantsu", "Turn It Around", "Hear Me Out", and "Walls" are a few favorites of mine.
"The last few years have been a crazy journey from making music in my free time in between work shifts, to now releasing an album, and headlining my very own world tour. It's a bit surreal. Huge thank you to everyone who has helped me along the way, listened to my music, come to see me play, or sent me strange memes to help pass the time in airports. I hope you enjoy the album and I hope to see you at a show very soon!"
Yotto will be playing at CRSSD Festival Fall 2018 in San Diego on September 29th-30th, so make sure you grab your tickets!
Various songs in the album have already been supported by the likes of Pete Tong, Annie Mac, Kyau & Albert, Cosmic Gate, Aly & Fila, Markus Schulz, Danny Howard, Jody Wisternoff, Judge Jules, Bobina, Kryder, Matt Fax, Shane 54, Monoverse, The Aston Shuffle, Solarstone, and more.
Yotto – Facebook / Twitter / Soundcloud
Yotto – Hyperfall (Album) Tracklist:
1. Yotto – Hyperfall (Original Mix)
2. Yotto – The One You Left Behind ft. Vök (Original Mix)
3. Yotto – Kantsu (Original Mix)
4. Yotto – Nada C (Original Mix)
5. Yotto – Turn It Around (Original Mix)
6. Yotto – Epilogue ft. CAPS (Original Mix)
7. Yotto – Outsight (Original Mix)
8. Yotto – Odd One Out (Original Mix)
9. Yotto – Hyperlude (Original Mix)
10. Yotto – Radiate (Original Mix)
11. Yotto – Hear Me Out ft. Sønin & Laudic (Original Mix)
12. Yotto – Walls (Original Mix)
13. Yotto – Waiting Here (Original Mix)