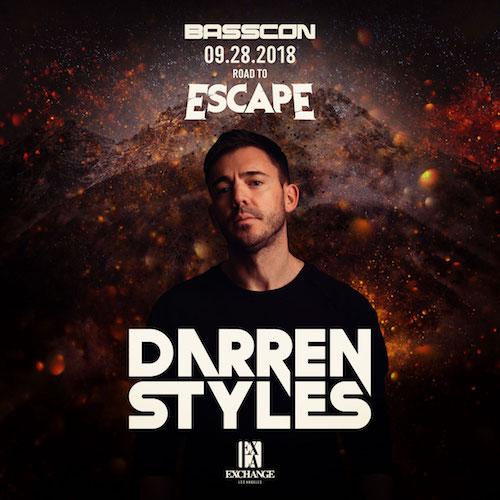 Join Darren Styles and Basscon on the Road to Escape this Friday, September 28th at Exchange in Los Angeles. This year, the famed UK hardcore producer has released "Switch" and "The Dragon" from his label Electric Fox that he started with Da Tweekaz. Darren Mew has been at it for over 20 years now, so you know he'll bring his technical expertise and a stacked catalogue of tunes to play that will get the place jumping!
General admission tickets for the 21+ event are $20, while VIP tickets are $90 which include express entry, VIP mezzanine access, three premium cocktails, plus unlimited red bull & water. Doors will open at 10pm.
Check out this link to enter for a chance to win a meet and greet with Darren Styles and a Basscon merch pack (sweatshirt, hat, and flag)!
Darren Styles – Facebook / Twitter / Soundcloud