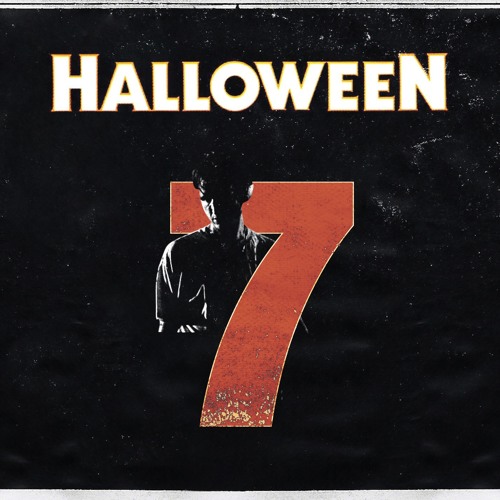 Halloween is right around the corner, so you know that means another stellar RL Grime Halloween mix has arrived. "Halloween VII" is a 75 minute mix from Los Angeles resident Henry Steinway that includes drops from "Goosebumps" author RL Stine, Shaquille O'Neal (also known as DJ Diesel), and Jake Foushee. RL Grime, whose second album "NOVA" was released in July, throws in a number of IDs and edits that take the seventh edition of the mix to another level.
Though no official tracklist has been released yet, there seems to be tracks from Cozway, GTA and Baauer, DROELOE, TroyBoi and Grandtheft, 1991, TC, Machinedrum, Boys Noize, G Jones, TWERL, Gammer, Mr. Carmack, Hex Cougar, MYRNE, and Graves.
Take a listen to 2017, 2016, and 2015 for three more hours of RL Grime madness!
RL Grime – Facebook / Twitter / Soundcloud
RL Grime – Halloween VII Tracklist:
01. Tim Hecker – This Life
02. Lemay – Mumble
03. Cozway – Nightshade
04. Valee ft. Jeremih – Womp Womp
05. Travis Scott vs. Alison Wonderland & BLESSUS – Sicko Mode vs. Here 4 U (RL Grime Edit)
06. Juelz – ID
07. GTA & Baauer ft. TT The Arist & Big Mack – Step It Up
08. Taska Black & DROELOE ft. CUT_ – Running Away
09. Tapecut W & T1R – Richbwoii
10. Pusha T – Come Back Baby (ID Remix)
11. Lil Wayne vs. Whethan – 6 Foot 7 Foot vs. Be Like You (RL Grime Edit)
12. TroyBoi & Grandtheft – Sneaky [FREE]
13. 1991 – VHS w/ BlocBoy JB ft. Drake – Look Alive (Acappella) w/ TC – Next Hype (Crissy Criss & Malux & Erb N Dub Remix)
14. Famous Dex – Japan w/ Tails & inverness ft. Nevve – Skeleton
15. Chalie Boy – I Look Good [JIVE]
16. Lil Wayne ft. Travis Scott – Let It Fly
17. UZ ft. Oski & Craze – Inferno (Machinedrum Remix)
18. Vince Staples – Norf Norf w/ Nicki Minaj – Chun-Li
19. Shoreline Mafia – Bands
20. ZHU & Tame Impala – My Life (AWAY Remix)
21. Boys Noize – Overthrow
22. RL Grime – Pressure(Co-Prod. by Boys Noize) (ID Remix)
23. ID – ID
24. Julius C ft. NXSTY – Y A P E R
25. $UICIDEBOY$ ft. Pouya – $outh $ide $uicide
26. Night Grind – Farout
27. G Jones – Forgotten Dreams
28. TWERL & Devault – Lishu
29. Juelz – Drifttt
30. Barilan – Let It Slide
31. RL Grime ft. Miguel & Julia Michaels – Light Me Up (ID Remix)
32. DELAY. – Mental
33. Meek Mill ft. Swizz Beatz – Millidelphia
34. Carpainter – Changeling Life
35. Lil Wop – Friday The 13th
36. inimicvs & sui.luj – Fatigue
37. A$AP Rocky – Distorted Records
38. Cozway – ID
39. RL Grime ft. Tory Lanez & Jeremih – Undo (Co-Prod. by Diplo) (ID Remix)
40. ID – ID
41. A-Trak & Baauer – Dumbo Drop (Gammer Remix)
42. Sheck Wes – Live SheckWes Die SheckWes
43. 40Love – Tiki Tiki (Mr. Carmack Remix)
44. Lil Baby ft. Gunna – Business Is Business
45. Baauer – Sout London
46. Baauer – GoGo! (VIP)
47. RL Grime ft. Ty Dolla $ign & Tk Kravitz – Take It Away w/ KRANE ft. Ahsha & Lemay – Chemical (Hex Cougar Remix)
48. RL Grime ft. Chief Keef & Joji – OMG (MYRNE Remix)
49. RL Grime ft. graves – ID