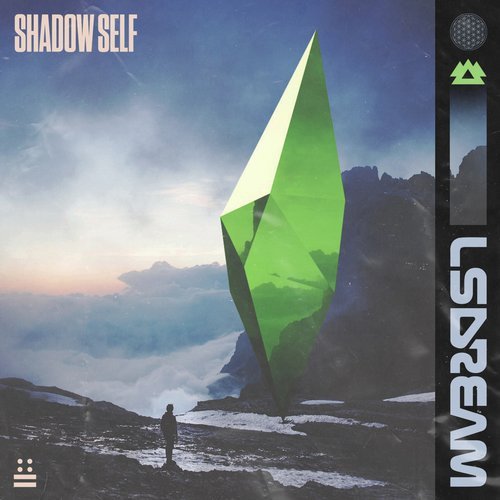 I must have been living under a rock for the past nine months because I did not realize that LSDREAM was previously known as Brillz, who had a pretty successful career under his former name. Near the beginning of this year, Sami Diament said that "When 2018 hit, I knew it was time for a change. Time for something new. Time to embrace the true nature of my inspirations at any cost, and put my heart into a new vision. That spark manifested into LSDREAM."
"SHADOW DREAM" is the title of his next song which comes from his upcoming album called "The Cosmic Trip" set to be released in the spring. It features the haunting vocals of Valerie Broussard with dark, glitchy basslines and cinematic synths. Make sure you're seated before you watch the official video below as it will take you on a psychedelic trip! The Los Angeles based artist is also celebrating the release from Wakaan with the chance to win a custom jacket designed by him.
LSDREAM will be playing at Spin For Cali at Catch One (formerly Union Nightclub) in Los Angeles this Friday, December 21st alongside Dimond Saints, DJ QBert, and more as part of "a benefit show for the destruction that has been going on in California. All the money made will be going to charities that help those affected by the fires happening in California along with the people effected by the shootings."
He'll also be joining Liquid Stranger next year on his Infinity Tour with Champagne Drip (who selected LSDREAM as an artist to watch for in 2019), G-REX, and Lucii, so be sure to check him out live!
LSDREAM – Facebook / Twitter / Soundcloud