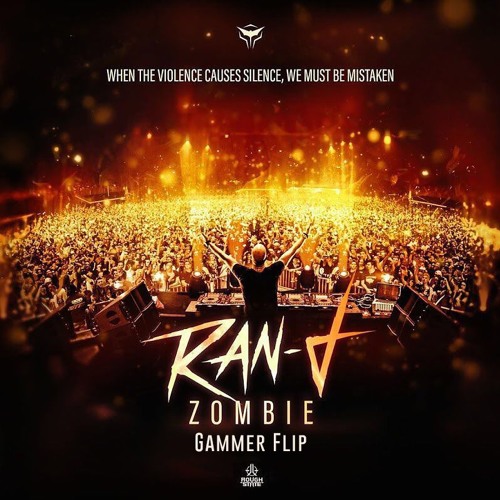 One of the tracks I've been hearing a lot of the past year or so has been Gammer's flip of "Zombie" by Ran-D. The original was released in 1994 by Irish rock band The Cranberries, whose lead singer Dolores O'Riordan passed away a year ago tomorrow. Ran-D then put his hardstyle take on the track (check out the video of him playing it live!) this past June, with Matt Lee later putting a hardcore spin on the release from Armada Music.
We've had to make do with listening to rips or live versions of the song from fans, so the official release has had many excited to finally get their hands on it, myself included. If you're looking for your next hype song, this is it chief!
The list of supporters include Tweekacore, Tiesto, NGHTMRE, The Chainsmokers, KAyzo, RL Grime, SLANDER, Slushii, Party Favor, Skellism, Da Tweekaz, Darren Styles, Junkie Kid, Crisis Era, Sikdope, Hixxy, Code Black, Coone, and The Binches (Kayzo, Ookay, Dotcom, and Yultron).
Gammer – Facebook / Twitter / Instagram / Soundcloud