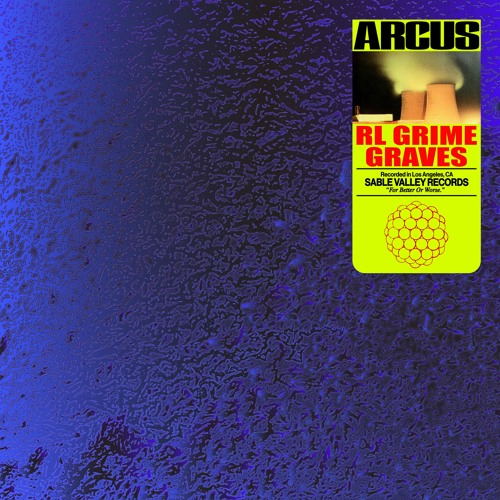 With the launch of his new imprint Sable Valley Records, RL Grimes has released "Arcus" with Graves. The highly anticipated collaboration between Henry Steinway and Christian Mochizuki has been heard in their sets for months now, beginning with RL Grimes' "Halloween VII" as the closing track, during both their sets at Countdown NYE, and again by RL Grime during his SnowGlobe set.
Here's what Los Angeles native Steinway has to say about the single and the start of his own record label: "Since the inception of RL Grime, I've had this goal in the back of my mind to start my own label. My Halloween mixes have always been an outlet for me to curate and showcase new music, but the natural next step for me was to start a label. My whole life I've been obsessed with the process of searching for and finding what's next, and this is a way for me use my platform to highlight emerging talent that I believe in. "Arcus" is the first release, and it felt like the perfect song to set the tone for what Sable Valley is about."
Hawaiian DJ and producer Graves first caught my attention back in 2017 with "un4getable", but his career has been in the works for many years before that. He was a sound engineer on Kanye West's 2010 album "My Beautiful Dark Twisted Fantasy" (where he won a Grammy!) and on West and Jay-Z's collaborative 2011 album "Watch The Throne". He was also part of a group that won the 2014 Electric Daisy Carnival New York Discovery Project and opened the Kinetic Field stage.
RL Grime will be hosting a reddit AMA on r/trap on Tuesday, February 12 at 4pm PST.
RL Grime – Facebook / Twitter / Instagram / Soundcloud
Graves – Facebook / Twitter / Instagram / Soundcloud